Local SEO
Delivering Real Results With Higher Rankings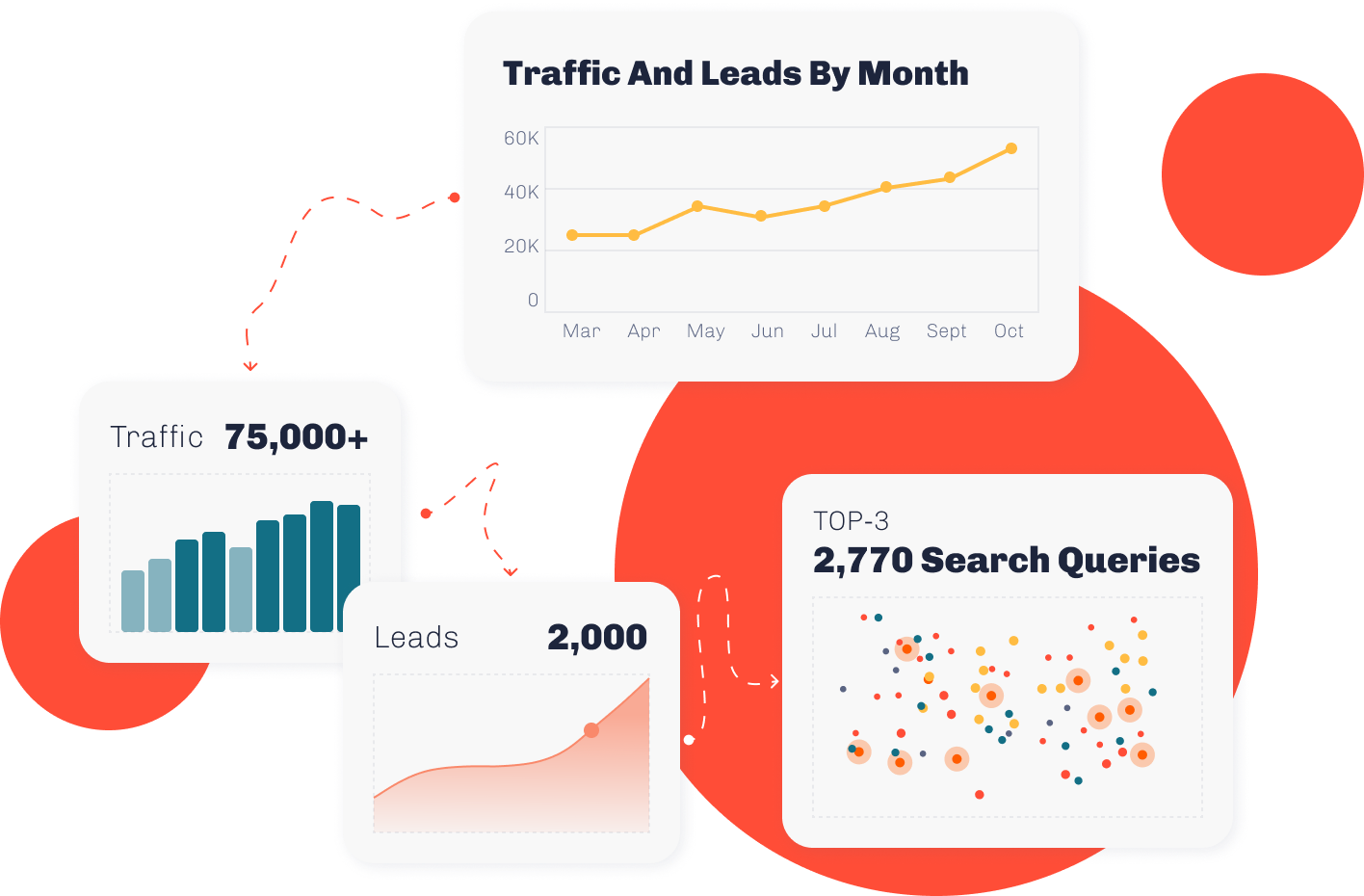 Local business SEO helps your website attract more local traffic and beat local competitors by increasing visibility on Google search. Get the vision, strategy and hands-on SEO expertise you need to succeed.
$27M
Revenue
Trackable income generated across our portfolio.
209%
Traffic
Minimum organic traffic increase thanks to our services.
501%
TOP-5
The average increase of main keywords to the TOP-5 positions.
Discover the Power of Local SEO
More about Local SEO
Local SEO starts with a thorough analysis of your SEO project as we understand your goals for it. This includes learning about your target demographic, looking into what your rivals are up to, and conducting an in-depth keyword search. 
The next step is to develop a solid SEO plan that increases targeted organic traffic using insights and data. At this stage, our local SEO specialists learn what your business needs to expand digitally and boost your bottom line. Because our SEO is so effective, you can see measurable results within two months of implementation.
Partner with us to see how SEO can revolutionize how your audience finds your business.
These services include:
Customized SEO strategy
Semantic core developing
Tech SEO
Content optimization
Link Building & Acquisition
Weekly and monthly SEO performance reporting
In-House Benefits
A Fully Managed Service
Specialists who work alongside 
your marketing team
Experienced CMO and Team Leads who provide targeted guidance and support
A capable staff that's always available to complete critical digital tasks
A dedicated project manager who keeps you up-to-date with results and more
Our SEO specialists research, build and implement a proven strategy based on a powerful hypothesis that drives critical results and improves your website's ranking in search results.
This can be your secret to getting to the top faster and staying there for the long term. Greater credibility, more profitability, and more traffic than you thought possible – get it all with Fortunatos.
Your Success Story Awaits
Be inspired by the diverse range of clients we've helped achieve their specific business goals through custom-tailored SEO solutions.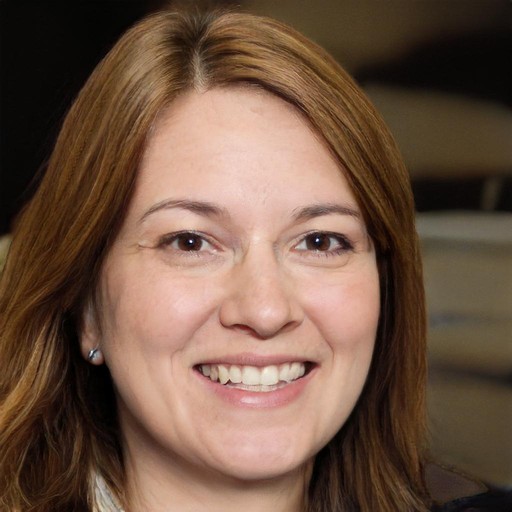 ShiftTech
Ivy Parker | Marketing Manager
The depth of visibility Fortunatos provides into focus areas and timelines has been impressive. This was something we were specifically seeking in an SEO agency, and they have delivered precisely on target, allowing us to set expectations together.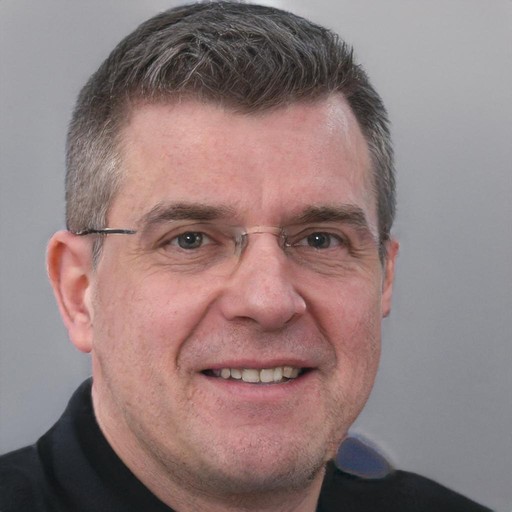 NexaTech
Gabriel Woods | Head of Marketing
Fortunatos has played a key role in expanding our digital footprint, extending beyond California to encompass the entire continental U.S.
Here's How We Work
All our secrets
1 Step
Client Onboarding + Initial Audit
We take an in-depth look at your digital presence, researching your niche and competitors and auditing your website for its current SEO status.
2 Step
Identify Keywords
Our search engine optimization experts find keywords that have the potential to boost your website's search engine rankings and bring in new customers. We also implement long-term strategies for competitive keywords and optimize your content.
3 Step
Technical SEO
We optimize your website for the most critical technical SEO factors, making it easier and faster for search engines to find and evaluate your content.
4 Step
OnPage SEO
We optimize page-by-page metatag and header using human curation and algorithmic formulae when A/B testing to determine the optimal set. Copywriters and ChatGPT are used to create one-of-a-kind material for optimum results.
5 Step
OffPage SEO
Our optimal plan for you includes outreach, backlinks, and access to private blog networks (PBNs). The anchor list is subject to the same scrutiny and will make sure everything goes smoothly.
6 Step
Results and Reporting
By now you should be able to see the impact of a search-optimized website in the form of better visibility, more traffic, smarter position dynamics, and growing sales.
Case Studies
Let's see what our customers have to say
Industry: Legal Services
The Problem
Personal lawyer in Philadelphia. Our recent successful case for a local legal service provider in Philadelphia showcases the power of local SEO. By optimizing clients website and Google My Business listing, we were able to increase their online visibility and attract more clients to their practice. KPI's:
Traffic
Leads
TOP3 in Google Maps
The Results
3,240%Increase in organic traffic in 24 months
150%Increase Leads from website
First positionGoogle Maps for primary keywords
Industry: Real Estate
The Problem
Vacation rentals in New Jersey. The client's main requirement is to increase the amount of bookings and to handle the redesign process. Additional goal - to increase CR. KPI's:
Traffic
Booking inquiries
Increase the number of rentals & bookings
The Results
from 6k → 19kTraffic growth
from 500 → 2.2kBooking inquiries
60%+Conversion rate increased
What We Offer
Local SEO-Related Services
Let's Grow Your Business
We are here for you
Conduct an expert analysis of your digital sales and marketing strategy at no cost or commitment!
You can set up an appointment with one of our staff members at your convenience. Fill out the form and select a time and day that suits you the best.
What will you get?
An in-depth look at your business
Customized tips and guidance
No hard sells or fillers
An insightful digital strategy
Frequently Asked Questions
All our secrets
Is Local SEO really worth it?
Yes.
Since it improves brand authority and credibility, SEO is one of the most successful types of digital marketing. Websites that appear high in organic search results receive more hits from reliable users. Search engine algorithms are frequently updated to select the most trustworthy and pertinent websites to show on SERPs. The ROI will take its time showing up but don't give up. Ensuring that your digital marketing efforts work in the long run is vital.
How much does Local SEO cost?
The overall SEO cost will vary depending on several factors, including target population, website size and intricacy, competitive environment, and geographical location. However, modest company websites should start at $1,200 per month. A year of search engine optimization costs around $15,000. We provide a fixed fee and an innovative KPI incentive plan that creates the desired results without breaking the bank. As a result, you should only pay more if the results exceed your expectations.
How long does Local SEO take?
It takes time to see results since you need to establish credibility and authority. This can sometimes be a slow and thorough but ultimately rewarding process.
However, with the help of our solid SEO plan, you'll see results a little quicker than what other SEO firms offer. Even though the full effect won't be visible for another six months, you'll start seeing a difference by month two and the return on investment will be substantial.
Who is assigned to my Local SEO team?
Your team includes the following:
- Project Manager
- SEO Manager
- Content Strategist
- Team Lead SEO
- CMO