Shopify SEO
Maximize Your Sales With Our Shopify SEO Services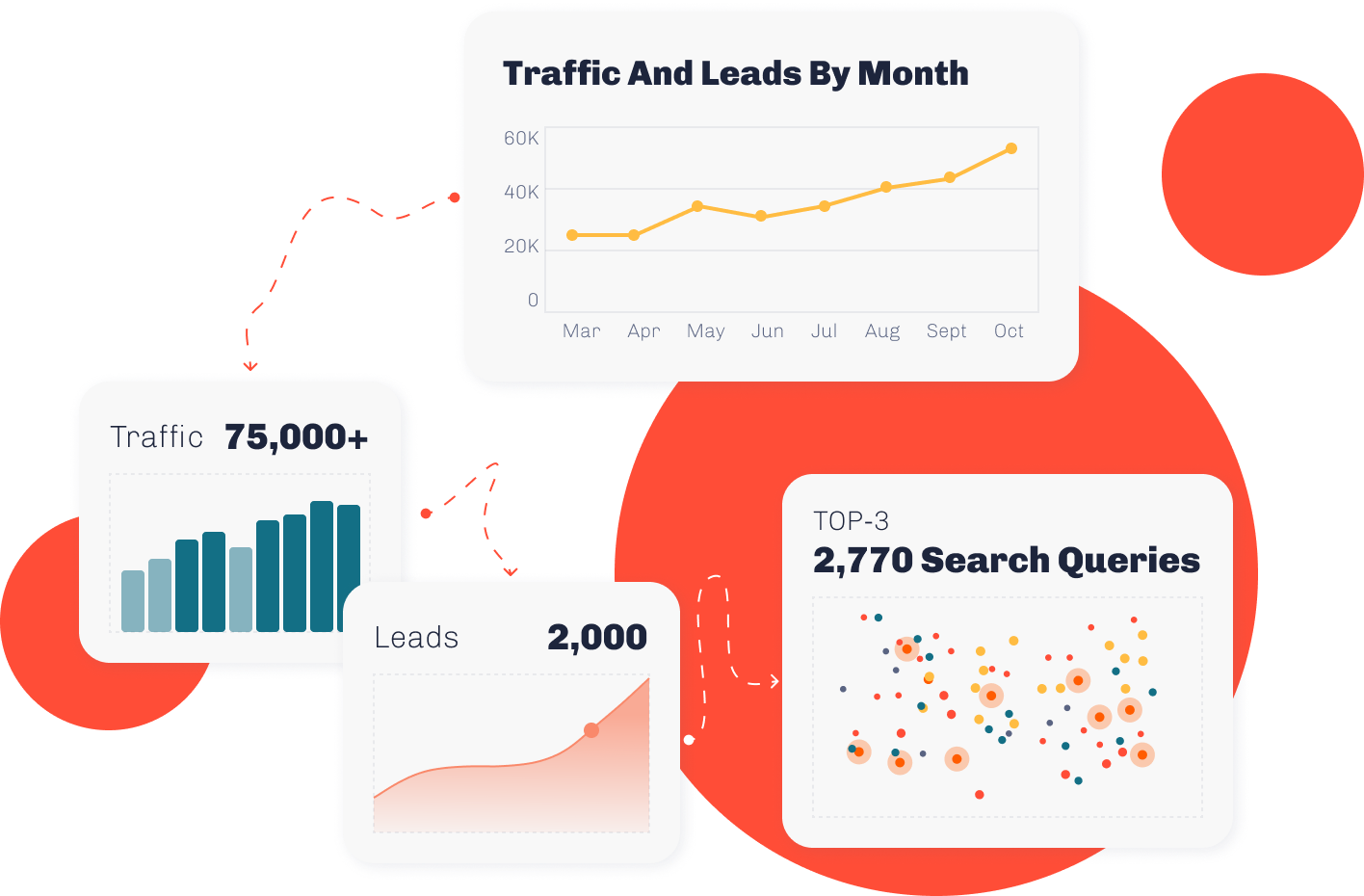 Good SEO means greater sales. Our Shopify SEO experts make sure that your products are reaching the target audience and that you have maximum conversion rates with the best SEO practice.
$27M
Revenue
Trackable income generated across our portfolio.
209%
Traffic
Minimum organic traffic increase thanks to our services.
501%
TOP-5
The average increase of main keywords to the TOP-5 positions.
Discover the Power of Shopify SEO
More about Shopify SEO
You can boost organic traffic and conversion rates with the right Shopify SEO strategy. Our experts conduct an in-depth analysis of your Shopify store and develop a seamless SEO plan, including conducting competitor analysis and using high-value keywords. Our SEO practices bring the right audience that accelerates the conversion rate.
There are thousands of Shopify websites live, and to stand out from the competition, you need robust SEO strategies in place. Our experts have the skill set to show significant results quickly.
These services include:
Customized SEO strategy
Semantic core developing
Tech SEO
Content optimization
Link Building & Acquisition
Weekly and monthly SEO performance reporting
In-House Benefits
A Fully Managed Service
Specialists who work alongside 
your marketing team
Experienced CMO and Team Leads who provide targeted guidance and support
A capable staff that's always available to complete critical digital tasks
A dedicated project manager who keeps you up-to-date with results and more
Our SEO specialists research, build and implement a proven strategy based on a powerful hypothesis that drives critical results and improves your website's ranking in search results.
This can be your secret to getting to the top faster and staying there for the long term. Greater credibility, more profitability, and more traffic than you thought possible – get it all with Fortunatos.
Your Success Story Awaits
Be inspired by the diverse range of clients we've helped achieve their specific business goals through custom-tailored SEO solutions.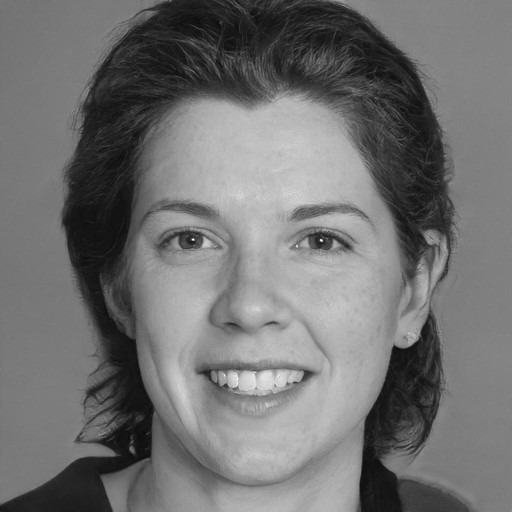 SwiftLogic
Harper Lee | Marketing Manager
After being disappointed by other agencies, I turned to Fortunatos.io for Shopify SEO. Their expert team delivered exceptional results while their personalized approach and attention to detail exceeded my expectations.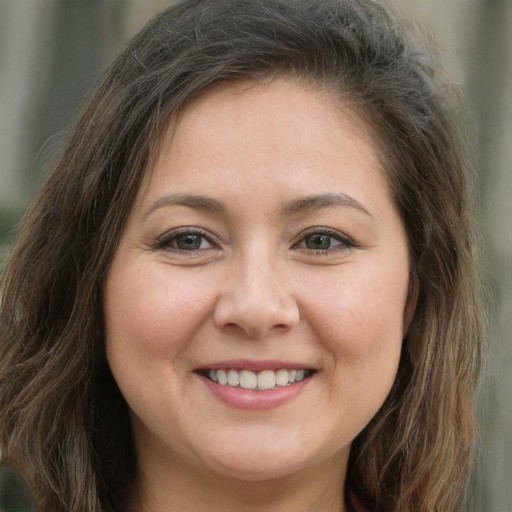 NDA
Niamh Murphy | Founder
With the complexity and individuality of SEO, having a partner to simplify the process is invaluable, and that's exactly what Fortunatos provides. They are an invaluable partner for digital marketing.
Here's How We Work
All our secrets
1 Step
Client Onboarding + Initial Audit
We take an in-depth look at your digital presence, researching your niche and competitors and auditing your website for its current SEO status.
2 Step
Identify Keywords
Our search engine optimization experts find keywords that have the potential to boost your website's search engine rankings and bring in new customers. We also implement long-term strategies for competitive keywords and optimize your content.
3 Step
Technical SEO
We optimize your website for the most critical technical SEO factors, making it easier and faster for search engines to find and evaluate your content.
4 Step
OnPage SEO
We optimize page-by-page metatag and header using human curation and algorithmic formulae when A/B testing to determine the optimal set. Copywriters and ChatGPT are used to create one-of-a-kind material for optimum results.
5 Step
OffPage SEO
Our optimal plan for you includes outreach, backlinks, and access to private blog networks (PBNs). The anchor list is subject to the same scrutiny and will make sure everything goes smoothly.
6 Step
Results and Reporting
By now you should be able to see the impact of a search-optimized website in the form of better visibility, more traffic, smarter position dynamics, and growing sales.
Case Studies
Let's see what our customers have to say
Industry: Premium Footwear for Men
The Problem
Premium online store for men. Main audience: men with high incomes and high net worth. GEO-US. There was a lack of traffic and purchases. The client wanted to fix the situation. KPI's:
More than 200 product sales per month.
Monthly revenue over $50,000
The Results
from 60 → 280+Product sales per month
from $15,000 → $59,000+Revenue
Industry: Clothing Boutique
The Problem
Online clothing store. Main audience: males and females 18-45 years old. GEO-UK. It was necessary to improve the visibility of key queries in search results. KPI's:
Boost positions for priority keywords.
Boost organic traffic in search results.
Growing purchases.
The Results
from 1,254 → 7,700+TOP10 Keywords
5,924 → 27,800+Organic Traffic
from 120 → 610Purchase
What We Offer
Shopify SEO-Related Services
Let's Grow Your Business
We are here for you
Conduct an expert analysis of your digital sales and marketing strategy at no cost or commitment!
You can set up an appointment with one of our staff members at your convenience. Fill out the form and select a time and day that suits you the best.
What will you get?
An in-depth look at your business
Customized tips and guidance
No hard sells or fillers
An insightful digital strategy
Frequently Asked Questions
All our secrets
Is Shopify SEO really worth it?
Yes.
Absolutely yes! Shopify SEO is crucial for stores. It helps them bring significant traffic and plays a huge part in increasing the company's revenue. Furthermore, Shopify has SEO features that allow digital stores to rank high on SERP. Our experts use the best practices and Shopify features to yield more excellent SEO results.
How much does Shopify SEO cost?
Most sellers on Shopify want to rank locally, and some want to rank internationally to sell their products worldwide. The cost can vary from $1,000 to $10,000 depending on factors like location, and services
However, we use a unique KPI bonus system with a low flat rate that delivers the desired results without outstepping your budget. So, you will only pay more when you see the results exceed your expectations.
How long does Shopify SEO take?
Shopify SEO does take time to rank your website on your desired keywords. However, with expert help, you can see significant changes in less than two months. In addition, with time, you will get increased organic traffic and vigorous domain authority.
Who is assigned to my Shopify SEO team?
Your team includes the following:
- Project Manager
- SEO Manager
- Content Strategist
- Team Lead SEO
- CMO