Introduction
In the ever-evolving world of digital marketing, content remains king. But not just any content—engaging, SEO-friendly, and well-structured content is what truly reigns supreme. As a seasoned SEO copywriter, I understand the challenges that come with crafting the perfect blog post. That's why I've put together this comprehensive guide on "4 Simple Blog Post Templates" to help you navigate the labyrinthine corridors of content creation.
The How-To Guide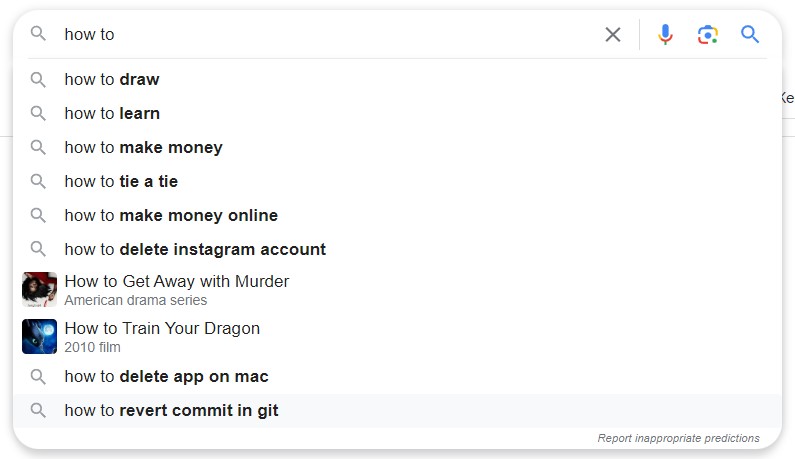 What It Is
A How-To Guide is a step-by-step instructional post aimed at teaching the reader how to accomplish a specific task. It's one of the most straightforward and effective ways to provide value to your audience.
Recommendations
Start with Research: Understand the problem you're solving and who you're solving it for.
Outline the Steps: List down the steps in a logical order before you start writing.
Use Subheadings: Break down each step into sub-sections with clear subheadings.
Include Visuals: Use images, videos, or infographics to make the steps easier to follow.
SEO Considerations: Use relevant keywords naturally, and don't forget to include meta descriptions and tags.
Example Structure
Introduction: Briefly explain what the guide is about.
Materials Needed: List any tools or resources the reader will need.
Step-by-Step Instructions: Detailed explanation of each step.
Conclusion: Sum up what the reader will achieve by following the guide.
FAQs: Address common questions or problems readers might encounter.
The Listicle
What It Is
A Listicle is an article presented in the form of a list. It's easy to read, visually appealing, and perfect for readers who are looking for quick and actionable insights. Each item on the list usually contains a few sentences or even several paragraphs to inform or entertain the readers. For instance, you might come across an enjoyable listicle such as "The Best 10 Movies of 2023".
Recommendations
Choose a Catchy Title: Make it clear that the article is a list.
Be Consistent: Keep the format and tone consistent for each point.
Use Bullet Points or Numbers: This makes the article easier to scan.
Add Value: Each point should offer unique value or insight.
SEO Considerations: Use keywords in the headings and subheadings, and include internal and external links where relevant.
Example Structure
Introduction: Explain what the listicle is about and why it's important.
List Points: Each point should be a mini-article in itself.
Conclusion: Summarize the key takeaways.
Additional Resources: Provide links to further reading or tools.
The Case Study

What It Is
A Case Study is an in-depth analysis of a particular project, campaign, or strategy. It's a fantastic way to showcase your expertise and the tangible results you can deliver.
Recommendations
Start with the Outcome: Hook the reader by revealing the results upfront.
Tell a Story: Take the reader on a journey from problem to solution.
Use Real Data: Charts, graphs, and statistics add credibility.
Include Testimonials: Quotes from stakeholders can add a personal touch.
SEO Considerations: Use long-tail keywords that your target audience might use to find case studies.
Example Structure
Introduction: Present the problem and the achieved outcome.
Background: Provide context or background information.
Challenges: Detail the challenges faced.
Solutions: Explain the strategies used to overcome the challenges.
Results: Showcase the results backed by data.
Conclusion: Sum up the case study and provide a call-to-action.
The Opinion Piece
What It Is
An Opinion Piece allows you to express your views on a particular subject. It's a great way to establish yourself as a thought leader in your industry.
Recommendations
Be Clear: Make sure your thesis is clear and stated upfront.
Use Evidence: Back up your opinions with facts, data, or expert quotes.
Be Concise: Stick to one idea and explore it fully.
Engage the Reader: Use rhetorical questions or anecdotes to engage the reader.
SEO Considerations: Use keywords naturally and include meta descriptions that summarize your main point.
Example Structure
Introduction: State your thesis clearly.
Body: Present your arguments, backed by evidence.
Counterarguments: Address any potential counterarguments.
Conclusion: Sum up your viewpoint and call the reader to action.
Conclusion
Whether you're a seasoned writer or a beginner looking to make your mark, these four blog post templates offer a structured approach to content creation. Remember, the key to a successful blog post lies not just in following a template but in providing real value to your readers. Happy writing!
Frequently Asked Questions
Can I mix elements from different templates in a single blog post?
Absolutely, the templates are not set in stone. They serve as a foundational structure to guide your writing. Feel free to mix elements from different templates to better suit your topic and audience. For example, you could include a mini case study within a How-To Guide to provide real-world context.
How do I choose the right template for my blog post?
The choice of template often depends on your content goals and your target audience. If you're aiming to educate, a How-To Guide might be most effective. If you're looking to present multiple ideas or tips quickly, a Listicle could be the way to go. Always consider what will provide the most value to your readers when selecting a template.
How important is SEO in these blog post templates?
SEO is crucial in any form of online content, and these templates are no exception. Each template section includes SEO recommendations to help you optimize your content for search engines. By following these guidelines, you increase the likelihood of your blog post ranking higher in search results, thereby reaching a larger audience.