Native Ads
Draw Your Audience's Attention With Native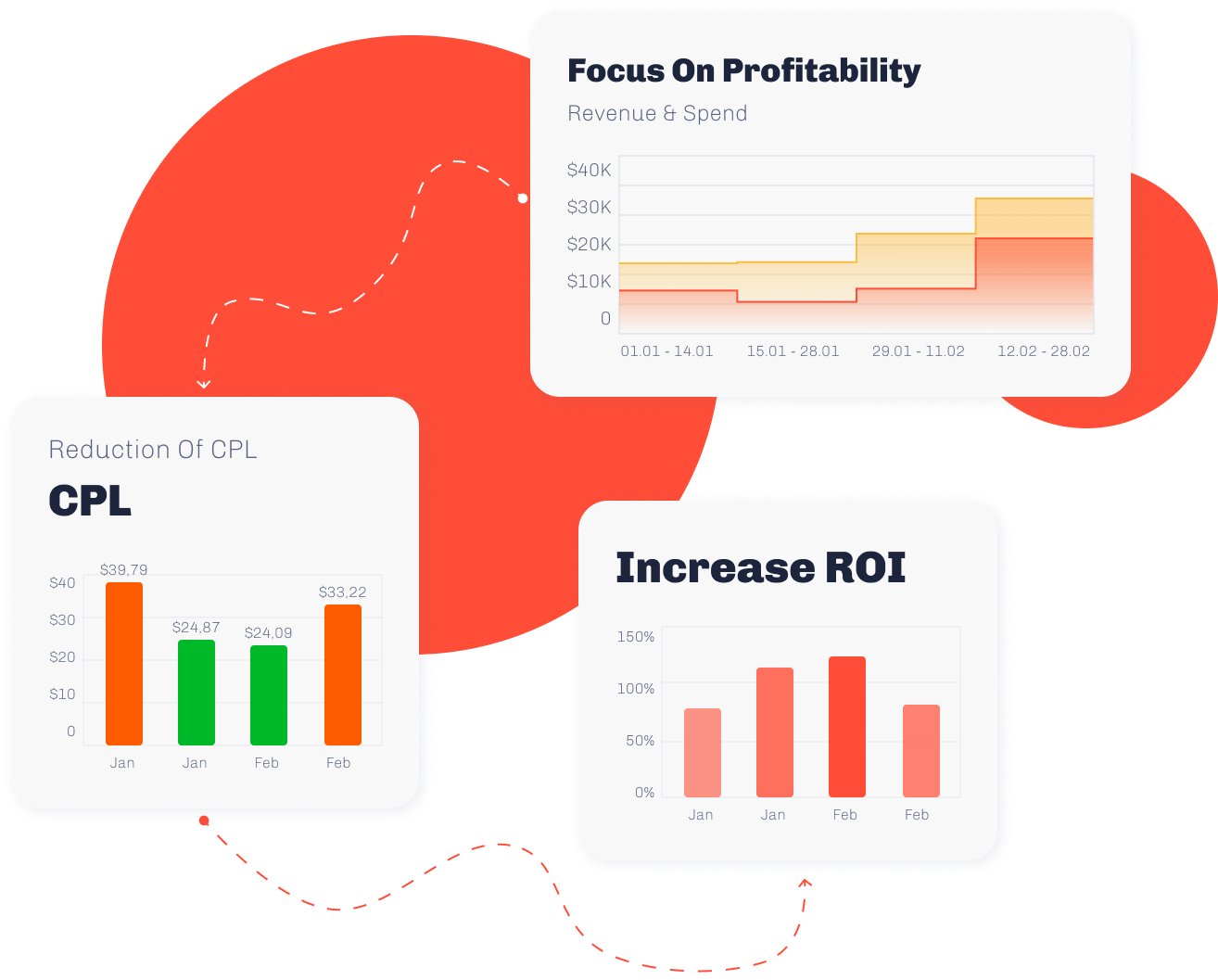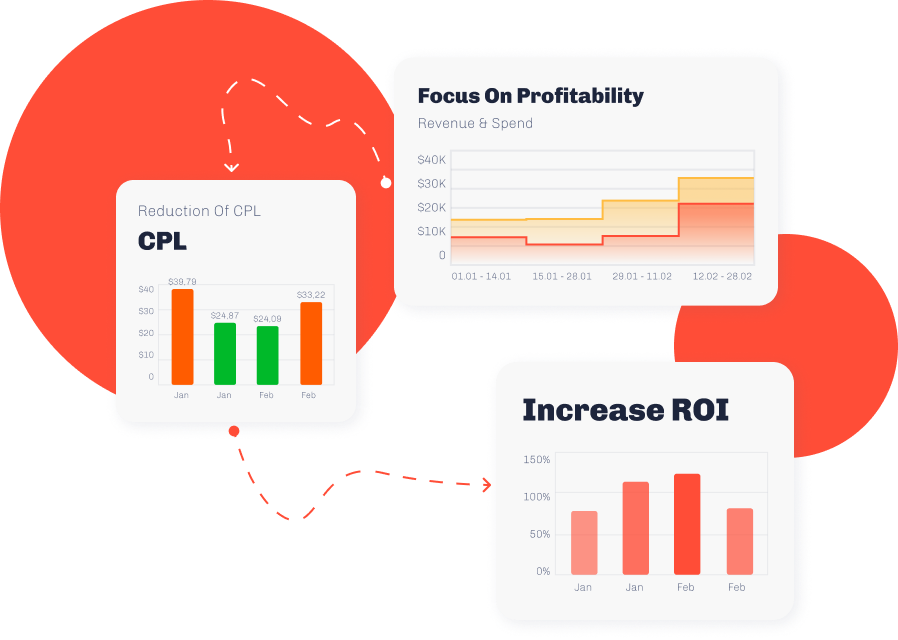 Reaching the intended audience using contextual advertising on native ad networks like Taboola, Outbrain, Yahoo, and others.
$27M
Revenue
Trackable income generated across our portfolio.
110%
ROAS
Minimum increase in returns on investment thanks to our services.
69%
CPL
Average decrease in CPL with our ad solutions
Discover the Power of Native Ads
More Than Meets The Eye With Fortunatos Native Ads
Our Native Ads specialists will examine your product and its goals in greater depth. This entails looking into what your rivals are up to and learning more about your target market and what matters most to them. Using these learnings and data, you can develop a flawless Native Ads strategy to increase your targeted, high-quality traffic via Native Networks.
With our Native Ads team on your side, you can rest easy knowing that they will devote the time necessary to fully grasp your unique requirements as you expand your online presence and work to maximize your return on investment.
Join together with us and witness the transformation that Native Ads can bring to the way your target audience discovers your company. In addition to the above, we also offer:
Native ad network selection
Creative content creation ideas
Data analysis and optimization
Customized Native strategy
Campaign planning and launch
Weekly and monthly performance reporting
In-House Benefits
A Fully Managed Service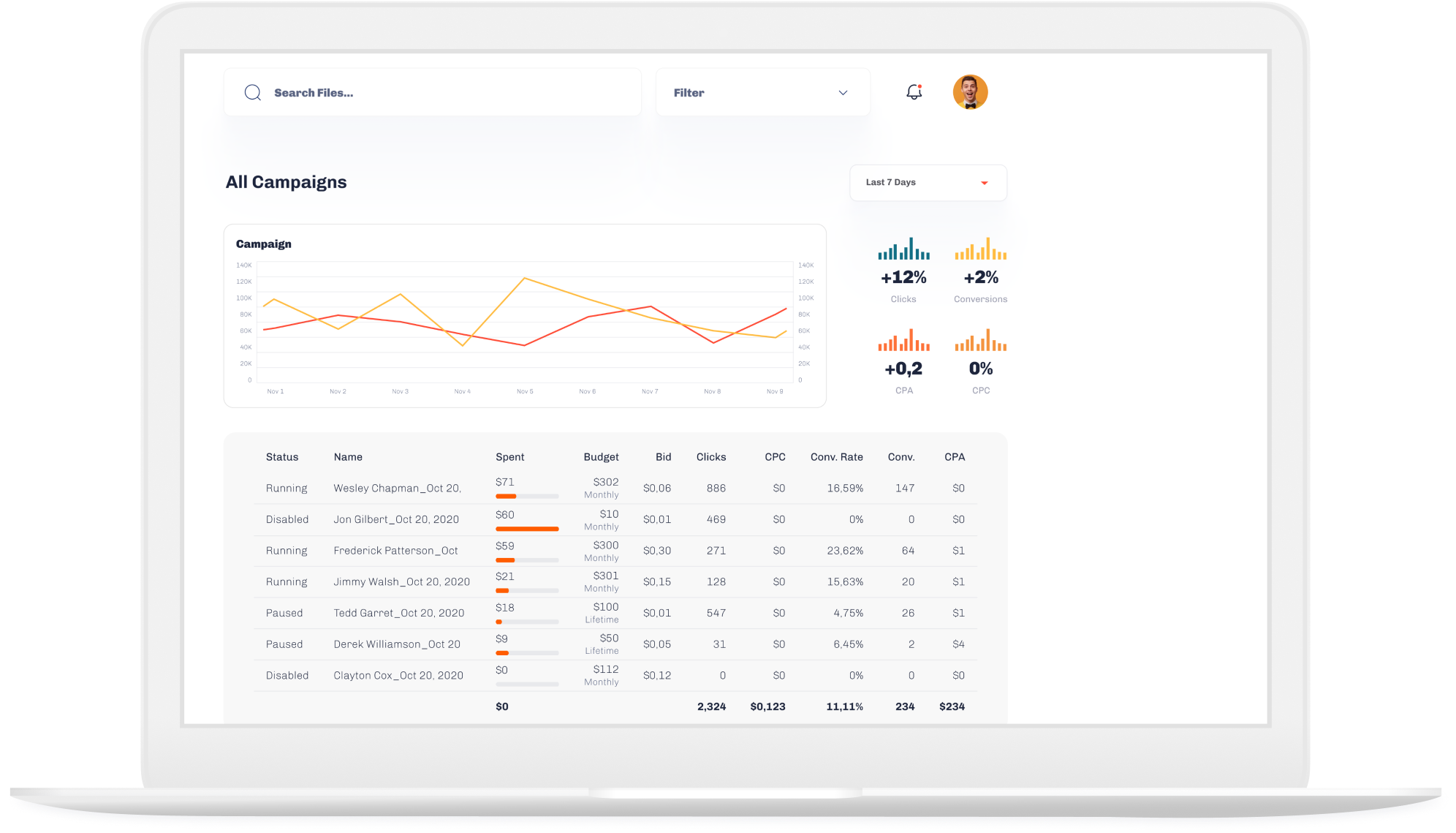 Specialists who work alongside your marketing team
Experienced CMO who provides targeted guidance
A capable staff that provides round-the-clock support
A project manager dedicated to overseeing your project
Our team builds and implements strategies that are tailored to drive crucial results for native ads campaigns.
Whether you want to increase brand awareness on native networks or generate qualified leads for your business, our native ads can help you achieve these goals and more.
What We Offer
More About our Expertise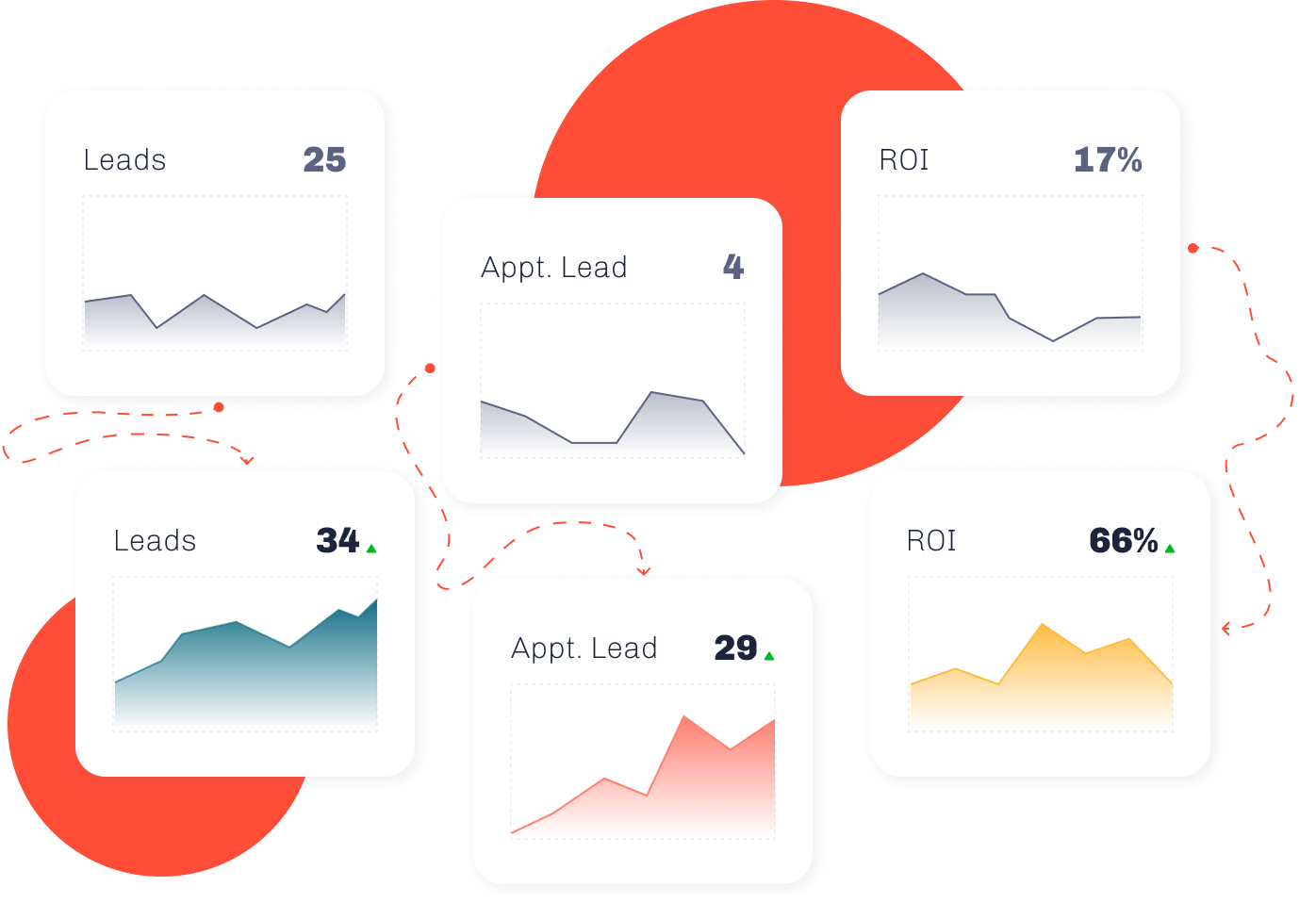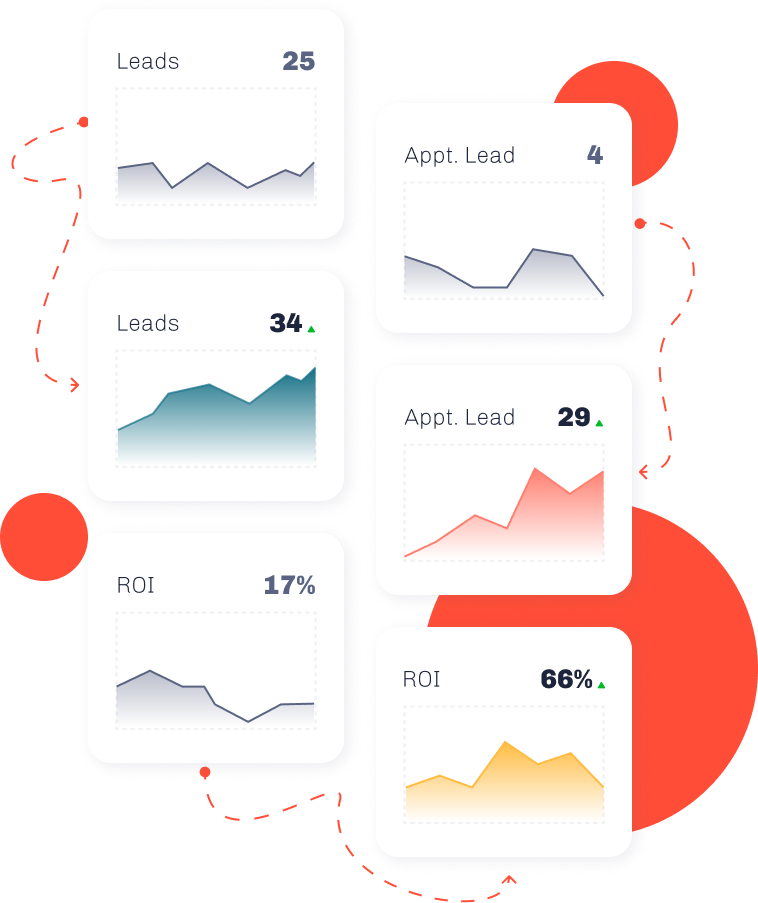 Taboola
Reach a bigger audience and meet your business marketing goals.
Outbrain
Drive high-quality traffic and convert leads into customers.
Yahoo Gemini
Attract a relevant audience and get them to your website.
Here's How We Work
All our secrets
1 Step
Client Onboarding + Initial Analysis
We analyze your online presence to learn more about what makes your business special. Researching your niche, competition, and their creatives are all part of this phase.
2 Step
Identify Audience + Network Choosing
We investigate your target demographics and the kind of content they are looking for to provide the most appropriate advertising channels, creatives, and targeting strategies for maximum ROI.
3 Step
Launching and Optimization
We initiate your Native Ads campaigns and then fine-tune them based on detailed real-time reporting broken down by sites, platforms, bids, GEO, and creatives.
4 Step
Results and Reporting
The outcomes should be readily apparent at this point. Increases in revenue and profits from native advertisements are tangible evidence of your brand's influence in this medium.
Your Success Story Awaits
Discover genuine feedback from our clients. Read how our handcrafted solutions drive real results for their businesses.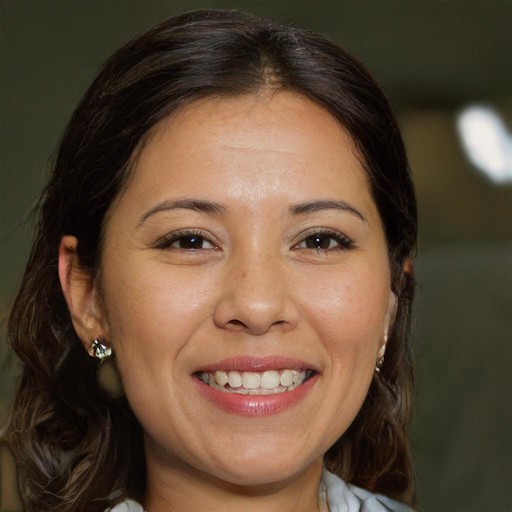 PropelX
Sophia Collins | Head of Marketing
Taboola Ads for white-label have been a game-changer for our business. Fortunatos expert team provided a personalized approach that helped us achieve exceptional results, driving significant traffic and engagement.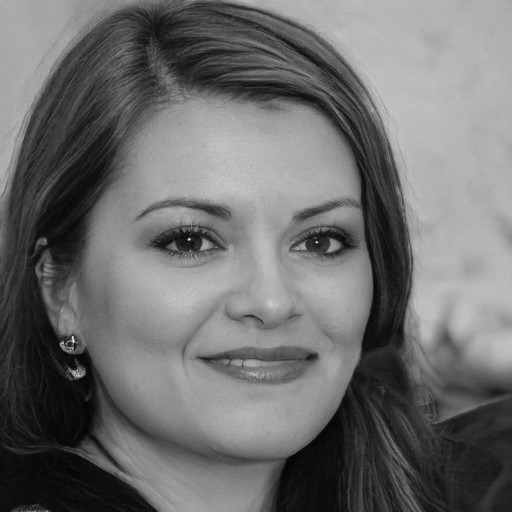 NDA
Madison Murphy | Marketing Manager
The creative vision of Fortunatos team has been highly effective in driving successful campaigns on Taboola, Outbrain, and Yahoo algorithms. Their exceptional knowledge and expertise have helped our business achieve significant traffic and engagement.
Let's Grow Your Business
We are here for you
Conduct an expert analysis of your digital sales and marketing strategy at no cost or commitment!
You can set up an appointment with one of our staff members at your convenience. Fill out the form and select a time and day that suits you the best.
What will you get?
An in-depth look at your business
Customized tips and guidance
No hard sells or fillers
An insightful digital strategy
Frequently asked Questions
All our secrets
What is Native Advertising?
Sponsored content is another name for native advertising. The brand's content explaining its unique selling points could be distributed across various web platforms to increase its visibility and popularity.
It will have the same look, feel, and structure as the medium it is displayed on.
Why is it called native advertising?
The ads will look and function much like the rest of the content on the media or platform. This means the customer will be unable to tell it apart from any other material. Therefore, assist in making a positive impact on prospective customers. This type of advertising is known as "native" because of how well it integrates with the local content.
How much will it cost for native advertising?
The amount of money spent on native advertising will mostly be determined by the medium we choose to employ it on. Get in touch with us immediately to discuss how much native ads will cost you.
Is native advertising useful for a new company?
No matter the age, size, or industry, native advertising has shown to be a successful and efficient technique for reaching target audiences. However, to successfully manage it and hook the audience, the native advertising firm will need to employ people with relevant experience.
Who will be working on my project?
Your team includes the following:
- Project Manager
- Native Ads Expert
- Team Lead PPC
- CMO