Social PPC Audit
Cleanup Your Social Media PPC With A Thorough Audit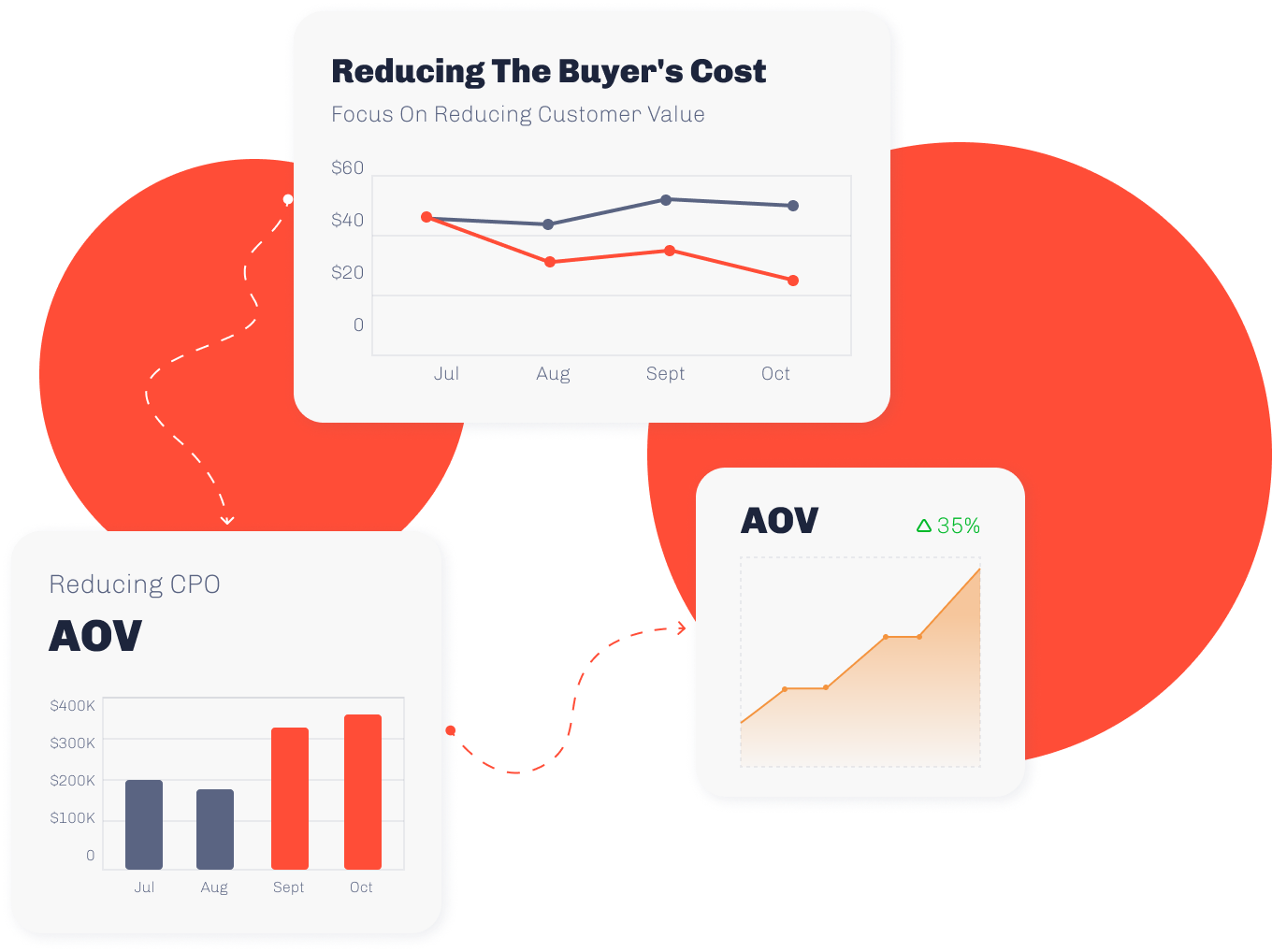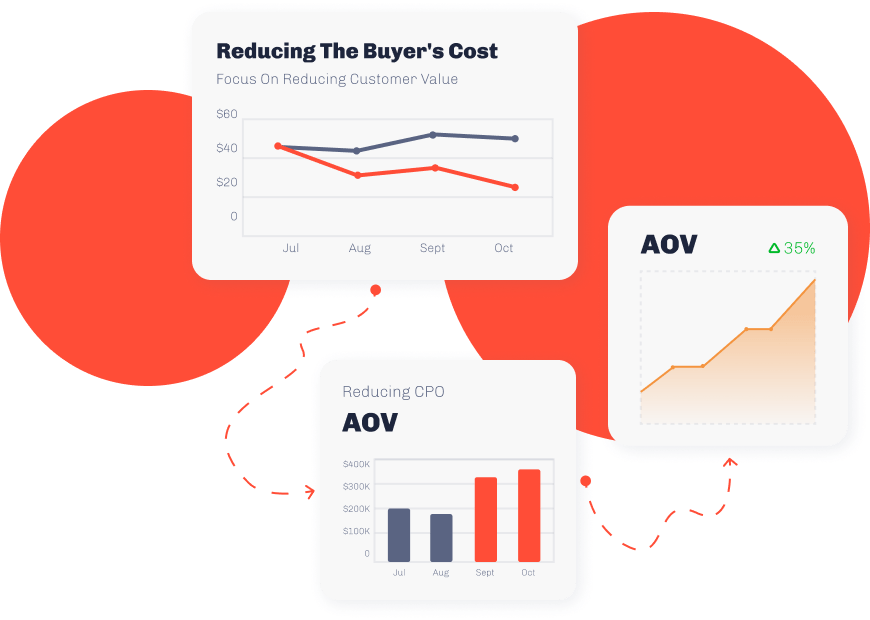 Find potential weaknesses in your social PPC strategy, and stop wasting resources with a well-executed social audit that can help drive engagement and sales for your brand.
$27M
Revenue
Trackable income generated across our portfolio.
110%
ROAS
Minimum increase in returns on investment thanks to our services.
69%
CPL
Average decrease in CPL with our ad solutions
Maximize Your Resources
Is Your Social Media Ad Account Wasting Away Your Money?
Could You Get More Traffic Flowing To Your Website?
The answer is yes. You could be missing out on paid social traffic due to budget or bid restrictions. Our audit can help you figure out if you can gain more conversions within your existing budget.
Is your existing budget getting wasted?
A comprehensive social audit can help you determine the best audience, targeting and creatives for a cost-effective campaign. Do some creatives or targeting cost you much more than they should? We'll find out.
Are your ads performing as they should?
A/B testing your ads is a great way to find that out and get the data you need. We identify and pause underperforming ads and improve your results, starting with an audit that lays all that information bare.
Are you missing out on potential chances for growth?
To answer this question, we first determine if your campaigns align with your objectives. Next, we find untapped opportunities and create a strategy to target them. 
Is your account set up correctly?
We make sure that your campaign settings are exactly how they should be and that there's nothing in your social media PPC account that can throw you off track.
Is your tracking set up correctly?
We make sure that your campaign is executed correctly and without any issues. This involves following up on event execution and Pixel installation for accurate tracking.
Discover the Power of Social PPC Audit
More about Social PPC Audit
Our social media auditors and PPC experts first understand your business and its goals for social PPC. Next, we begin a thorough audit process, examining the smallest details from ad quality to target audience and everything in between.
Finally, you get a comprehensive report of findings that are key to a targeted, smooth, cost-effective social media PPC campaign.
Our Social PPC audit solutions can help you fix the following:
Account structure
Conversion tracking
Targeting
Ad copy
Bidding strategy
Audience
In-House Benefits
A Fully Managed Service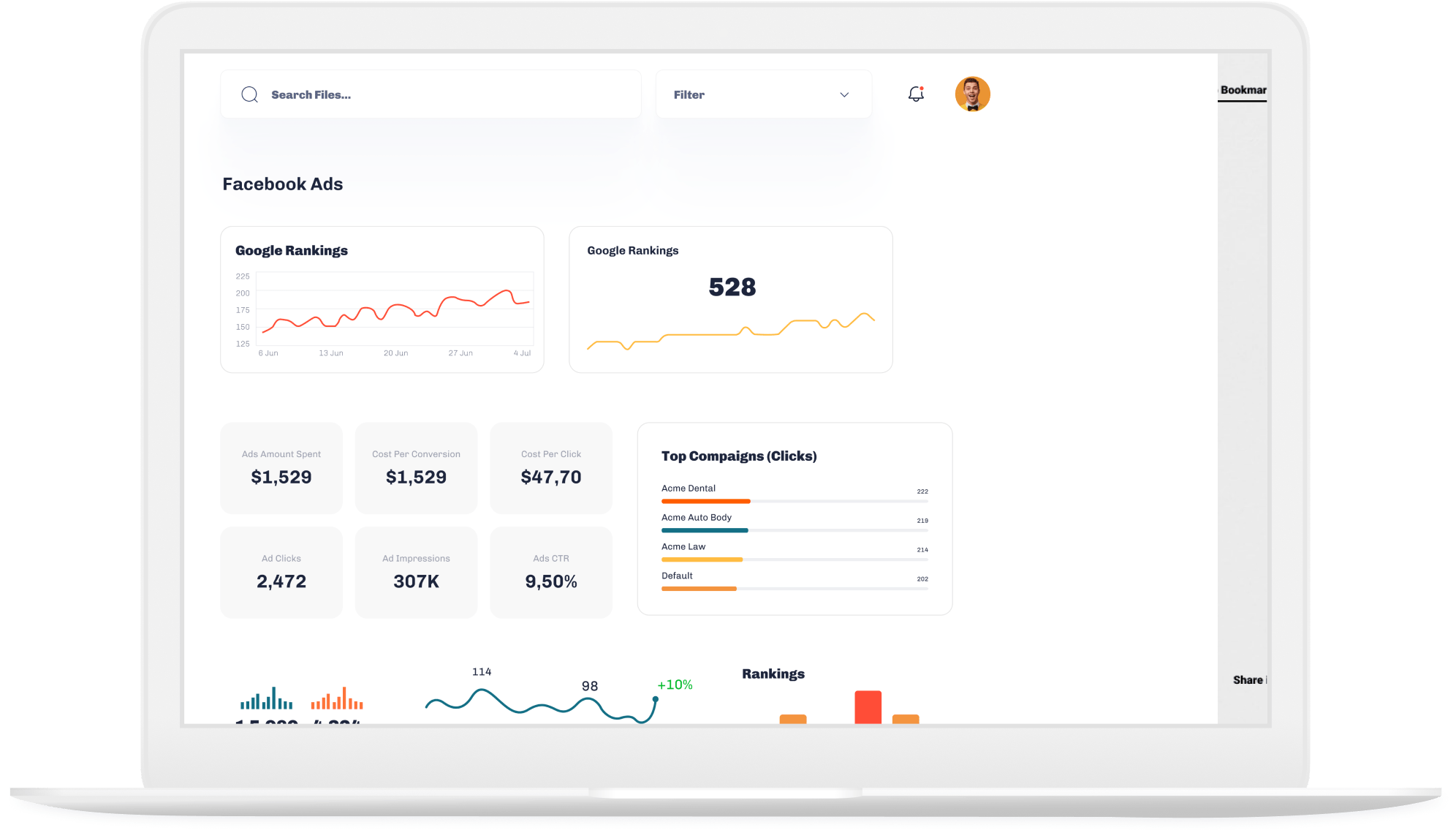 Specialists who work alongside your marketing team
Experienced CMO who provides targeted guidance
A capable staff that provides round-the-clock support
A project manager dedicated to overseeing your project
We study your industry and niche to curate a strategy that drives impactful results for your social media campaigns.
Whether your objective is to increase brand awareness or generate qualified leads, we make sure we cater to the entire funnel and deliver measurable results.
Your Success Story Awaits
Witness the transformations that our PPC services have brought to our clients' businesses.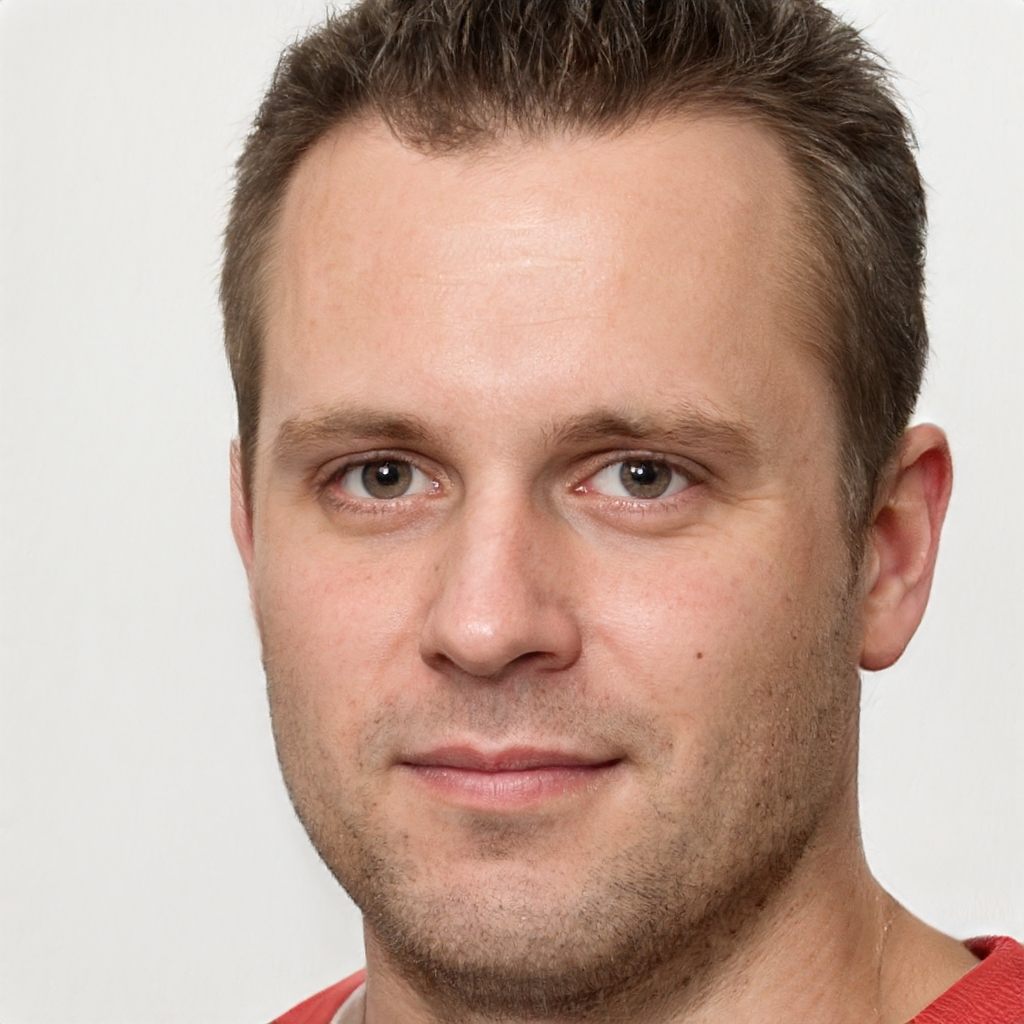 Nimbitek
Jackson Kim | Marketing Manager
I requested a Facebook Ads audit from Fortunatos, and it was incredibly insightful. Their team's recommendations were helpful, and I continued our partnership. I'm happy with the results and recommend their services to anyone seeking a comprehensive Facebook Ads audit.
Okla
Zoey Stewart | Co-Founder
Fortunatos Facebook Ads audit gave us valuable audience insights, highlighted tracking issues, and helped implement Facebook Server-Side tracking.
What We Offer
What To Expect From Us
Account Structure
We examine your account structure and ensure that it is based on sound logic and architecture, giving you complete control over your ads and how they are triggered.
Conversion Tracking 
We ensure the Facebook Pixel is installed correctly and that other necessary server-side events are performing optimally to bring you more revenue in less budget.
Targeting
Your campaign and group targeting are configured for optimal results as target the right audiences and get to know your customers to deploy your ad copies.
Ad Copy
We inspect the ad copies against the CTR-CPM-CPC metrics and Facebook quality marks to ensure they are relevant to your audience and written to perfection.
Bidding Strategy
We assess your bidding strategy, optimize your budgets and analyze the previous results to set realistic targets that are powered by relevant information and data.
Audience Optimization
Your relevant audience has a massive impact on ad performance. We check out your hot and cold traffic, geo-targeting, gender and device effectiveness.
What About Prices
Social PPC Audit Packages
The Small-Scale Package
What's included:
Conversion Tracking

Audience Targeting

Tailored Ad Copy

Bidding Strategy

One-on-one consultation for an hour

For projects with a budget below $3,000 per/m
The Medium-scale Package
What's included:
Conversion Tracking

Audience Targeting

Tailored Ad Copy

Bidding Strategy

One-on-one consultation for an hour

For projects with a budget above $3,000 per/m
The Enterprise Package
What's included:
A Comprehensive Performance Analysis

Detailed Competitors Analysis

Landing Page Analysis

Customized Strategy

Media-planning

For projects with budgets above $10,000 per/m
Case Studies
Let's see what our customers have to say
Industry - Software-as-a-Service
The Problem
Vercator Software required a new website to differentiate themselves from their parent company Correvate. Their aim was to generate more traffic and leads for their 3D Point Cloud Processing software. Operating in a niche market, with a small marketing team, limited budget, and highly technical product proposition, Vercator needed to find new and cost-effective ways of engaging their audience.
The Results
4,300%Increase In Leads
1,561%Growth in website traffic
Industry - Software-as-a-Service
The Problem
Nexstor provides data platforms that encompass storage, archive, backup, and disaster recovery services to businesses. They wanted to change their approach to marketing but need experience and expertise to implement. Their existing website wasn't fit for purpose and traffic and leads had stayed relatively flat, even after hiring another agency.
The Results
267%Increase In Leads
122%Growth in website traffic
Let's Grow Your Business
We are here for you
Conduct an expert analysis of your digital sales and marketing strategy at no cost or commitment!
You can set up an appointment with one of our staff members at your convenience. Fill out the form and select a time and day that suits you the best.
What will you get?
An in-depth look at your business
Customized tips and guidance
No hard sells or fillers
An insightful digital strategy