PPC Audit
Cleanup Your Paid Search Account With An In-Depth Audit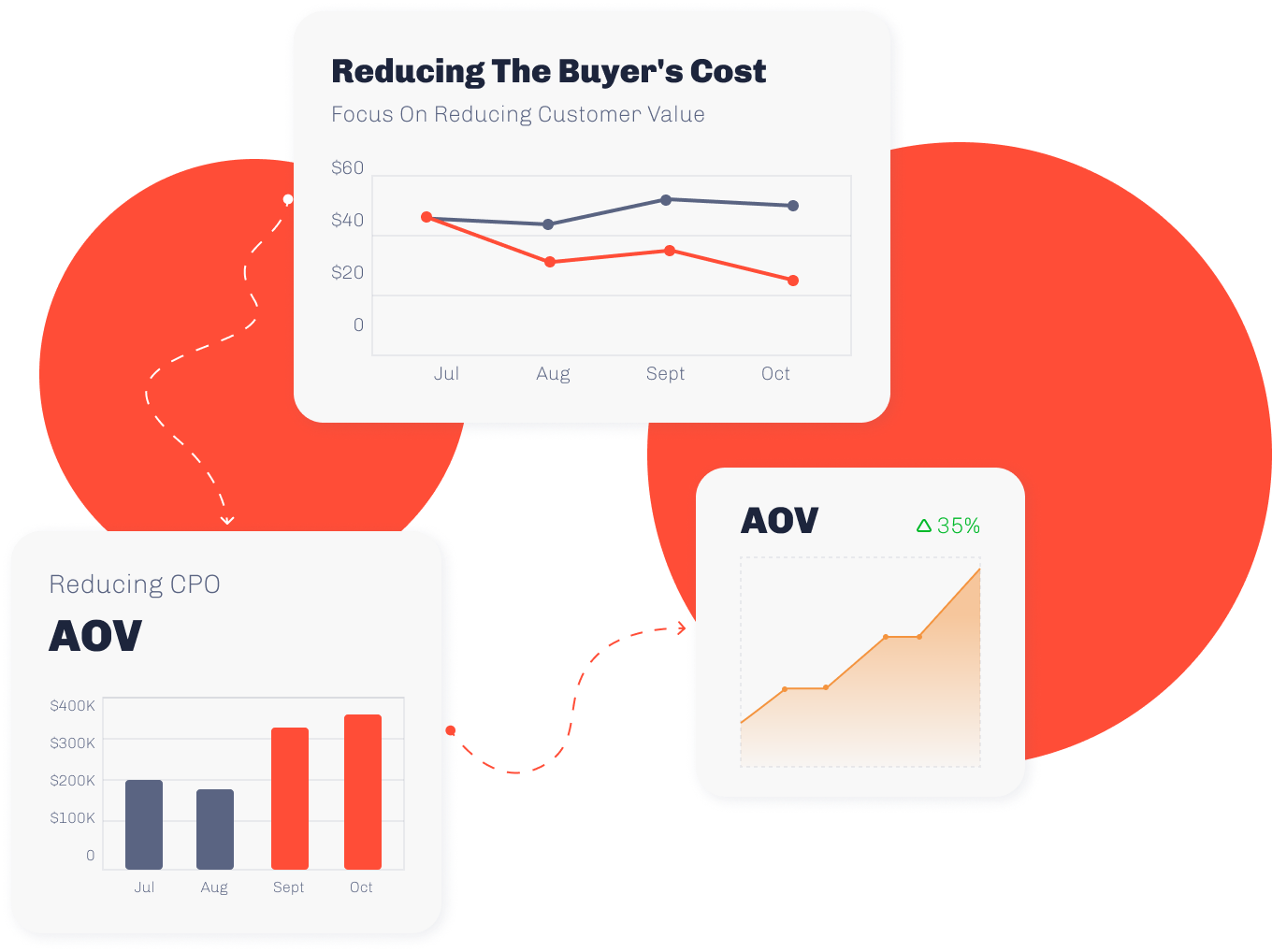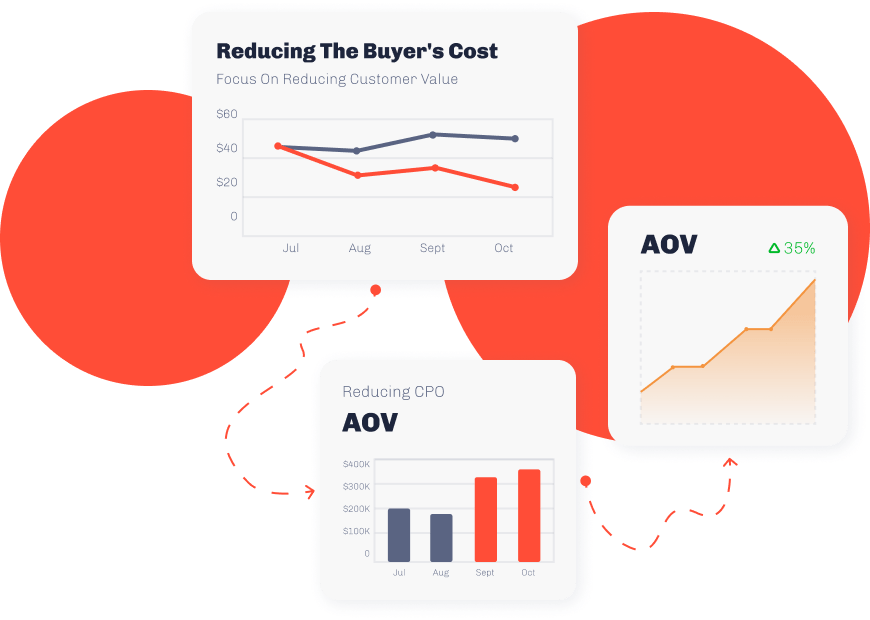 It is time you stop wasting resources to find potential weaknesses in your paid search strategy. A well-executed paid search audit can help you identify and deal with flaws to boost engagement and sales for your brand.
$27M
Revenue
Trackable income generated across our portfolio.
110%
ROAS
Minimum increase in returns on investment thanks to our services.
69%
CPL
Average decrease in CPL with our ad solutions
Maximize Your Resources
Are You Wasting Money On Bad Paid Search Advertisements?
Could You Get More Traffic Flowing To Your Website?
The answer is 'yes'. A poorly paid search account could lead you to miss out on search traffic due to budget or bid restrictions or due to the leak of your relevant keywords. Our auditing service can help you figure out a way to gain more conversions without breaking your budget.
Is your existing budget getting wasted?
Are some keywords costing you more than they should? Poorly converting keywords, segments, or landing pages can eat up your budget without delivering substantial results.
Are your ads performing as they should?
A/B testing is an ideal way to find the data you need for your business. Through an audit, we identify underperforming ads and pause them to improve your results.
Are you missing out on potential chances for growth?
First, we must determine if your campaigns align with your objectives. Next, we look for untapped opportunities and develop strategies to target them.
Is your account set up correctly?
We work with you to ensure that your campaign settings are exactly how they should be and your paid search account is free of any frailties that can throw you off your track.
Is your tracking set up correctly?
We check your Google Analytics setup and configuration to ensure that your events and goals are in perfect working order and check that all necessary integrations are on point.
Discover the Power of PPC Audit
More about Paid Search Audit
At the onset of the service, our paid search experts first assess your PPC goals to gain some context of what to expect. This enables us to choose the best approach to align your business objectives with campaign goals.
Then begins our in-depth audit process, where we examine the smallest details from ad quality to target audience and everything in between. Finally, you get a comprehensive report highlighting key areas of concern and recommended improvements. We stay on board to assist you with the implementation of these actions and create a well-targeted, smooth, cost-effective paid search PPC campaign. 
Our Paid Search audit solutions can help you fix the following:
Account structure
Conversion tracking
Targeting
Keywords and creatives
Bidding strategy
Audience
In-House Benefits
A Fully Managed Service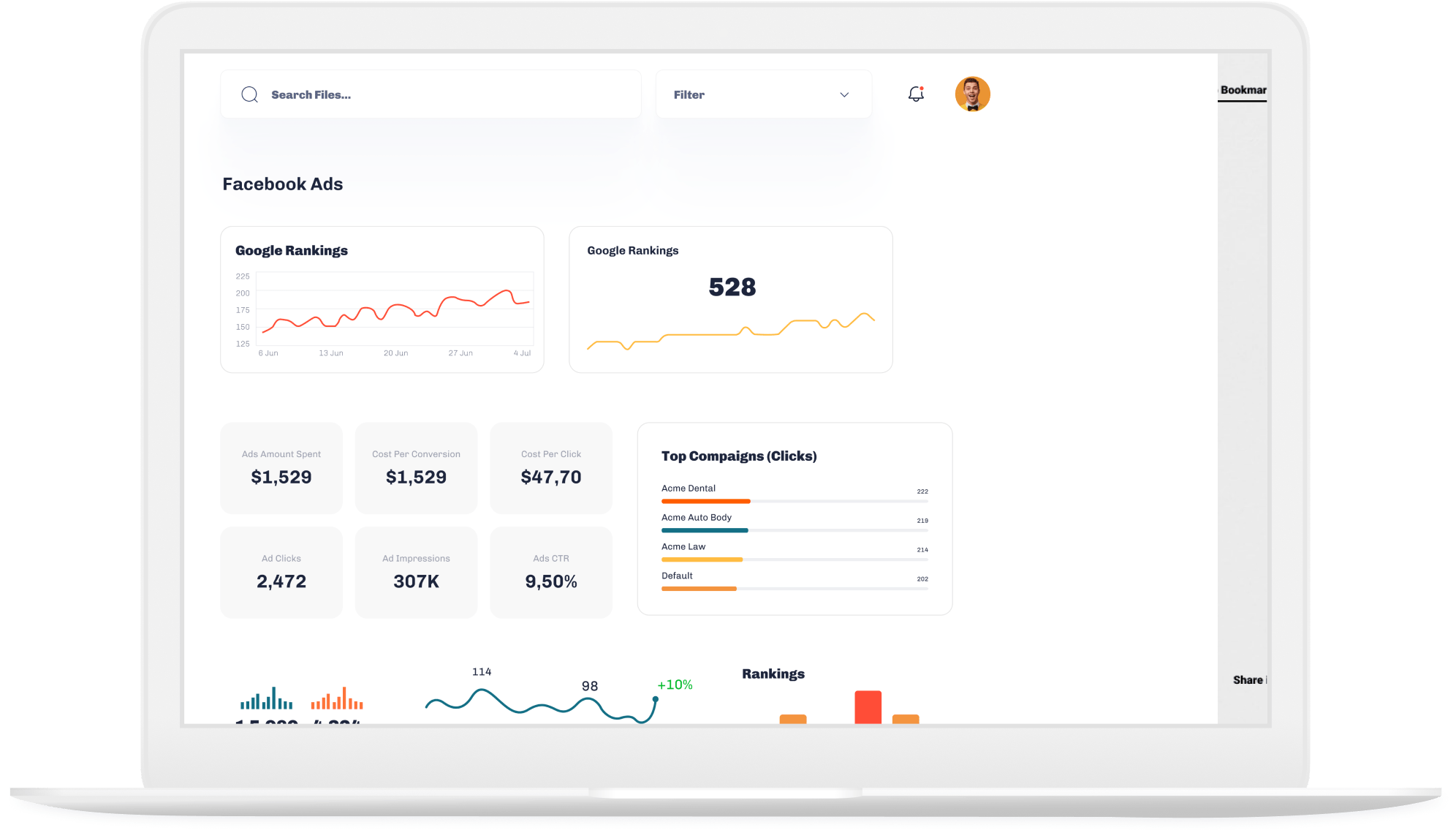 Specialists who work alongside your marketing team
Experienced CMO who provides targeted guidance
A capable staff that provides round-the-clock support
A project manager dedicated to overseeing your project
We study your industry and niche to curate a strategy that drives impactful results for your paid search campaigns.
Whether your objective is to increase brand awareness or generate qualified leads, we make sure we cater to the entire funnel and deliver measurable results.
Your Success Story Awaits
Witness the transformations that our PPC services have brought to our clients' businesses.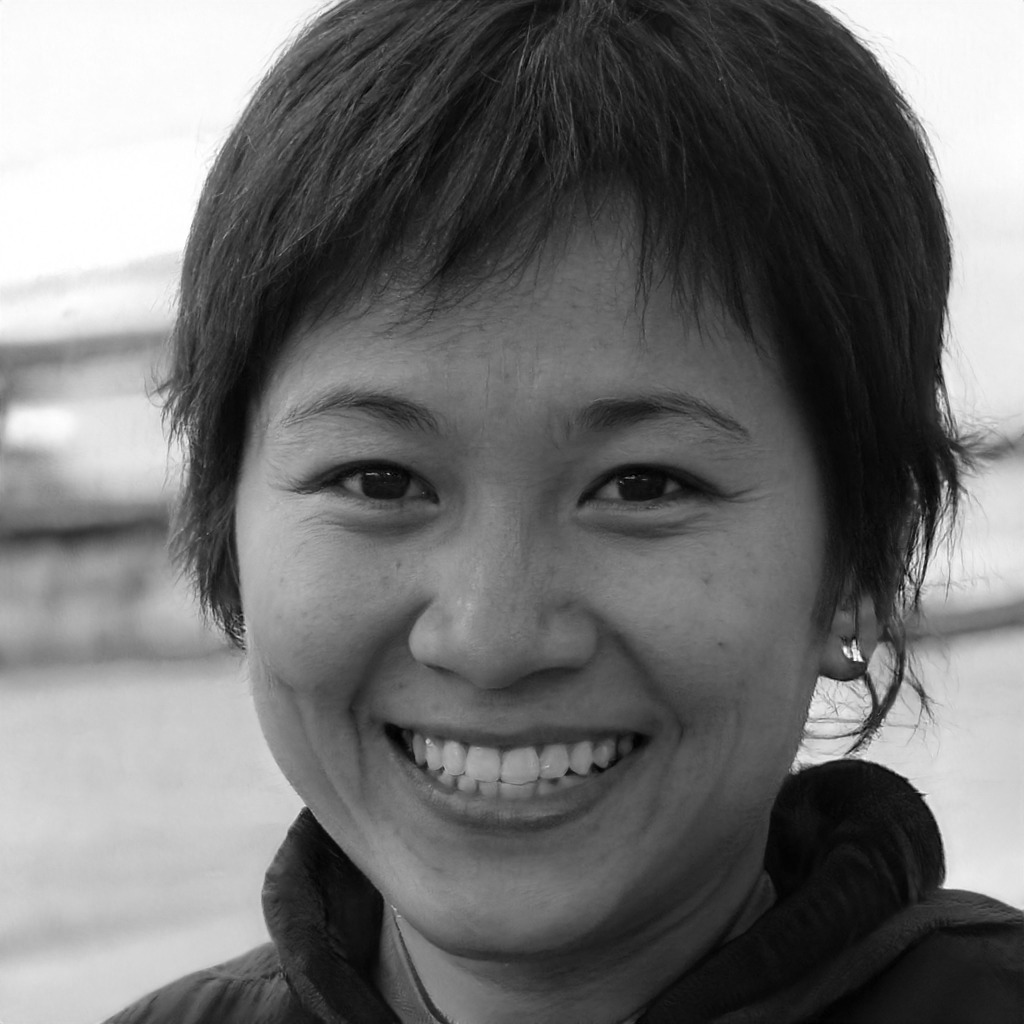 TechNova
Olivia Hudson | Head of Marketing
Fortunatos provides 100% thorough and highly knowledgeable PPC Audits. I'm happy to be working with these guys! I can't wait to see the online marketing results from our already working strategies.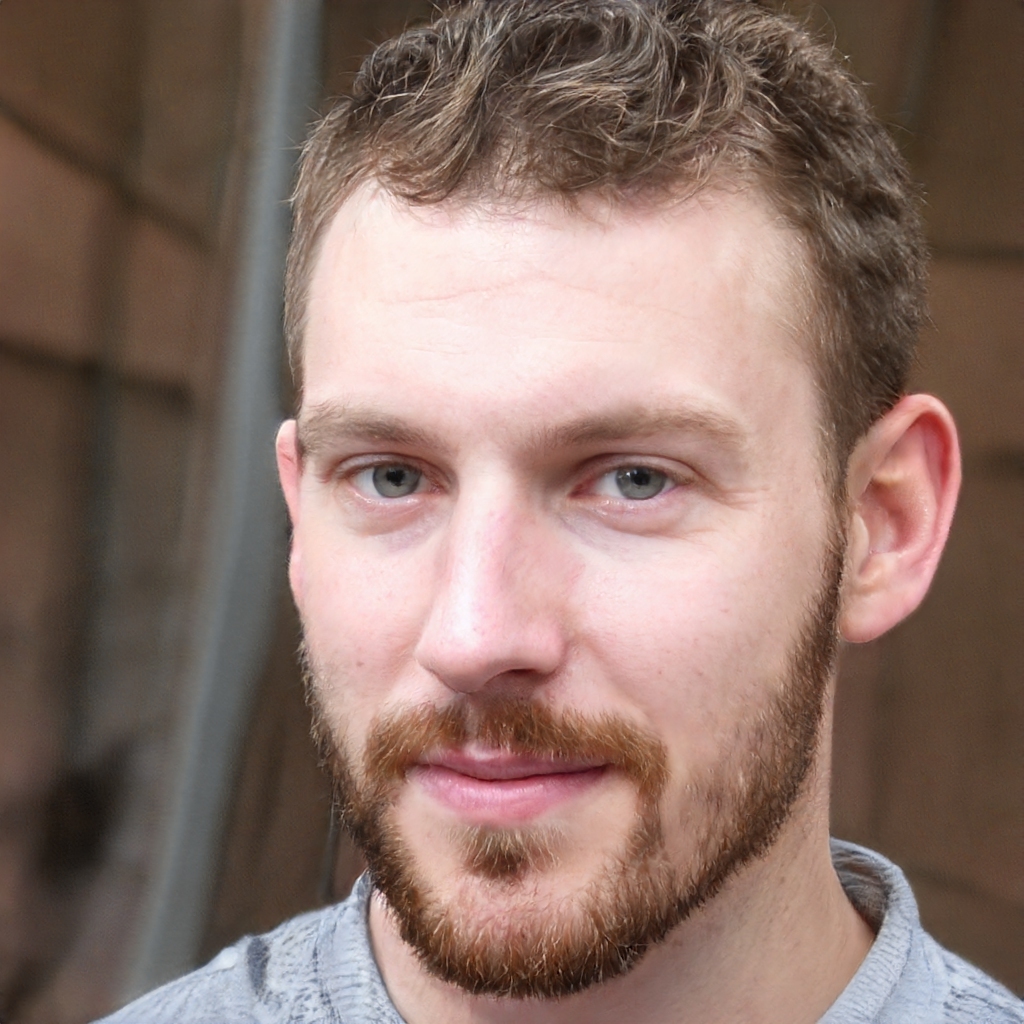 Intellibrite
Liam Mitchell | Founder
Perfect audit. Tons of vital information!
What We Offer
What To Expect From Us
Account Structure
We examine your account structure and ensure that it is based on sound logic and architecture. This requires an in-depth evaluation of account hierarchy for correct scaling.
Conversion Tracking 
Our experts ensure that your conversion tracking and Google Analytics are setup and implemented correctly. We also check the health of your events and goals.
Targeting
Our technicians deploy the best targeting approach to configure your campaign and group targeting in order to ensure optimal results. This involves analyzing your targeting for cold and hot traffic.
Keywords and creatives
Our team of experts inspects and analyzes keywords, negative lists, and your creative performance for all types of campaigns to find the best approach for your business.
Bidding Strategy
Our experts assess your bidding strategy, optimize budgets and analyze the earlierresults to make sure they deliver effectively. We also check for search, display and other campaign types.
Audience Optimization
Your ad performance significantly depends on your relevant audience. We analyze your hot and cold traffic, geo-targeting, and other audience settings for audience optimization.
What About Prices
Paid Search Audit Packages
The Small-Scale Package
What's included:
Conversion Tracking

Targeting

Keywords

Creatives

One-on-one consultation for an hour

For projects with a budget below $3,000 per/m
The Medium-scale Package
What's included:
Conversion Tracking

Targeting

Keywords

Creatives

One-on-one consultation for an hour

For projects with a budget above $3,000 per/m
The Enterprise Package
What's included:
A Comprehensive Performance Analysis

Detailed Competitors Analysis

Landing Page Analysis

Customized Strategy

Media-planning

For projects with budgets above $10,000 per/m
Case Studies
Let's see what our customers have to say
Industry: EdTech
The Problem
EdTech is an online resource that offers access to various design courses. The courses include graphics, web, multimedia, and more. The classes correspond to different difficulty levels to meet the needs of other users - from beginners to experienced professionals.
KPI`s:
CPL no more than $ 50-60, ROMI no less than 100%
Promotion with an average check (CPO) of at least $ 1,000
The Results
$407,337Revenue
3,697Lead
10.5%CR
Industry: Finance
The Problem
Our client is a forex broker that offers trading services for several financial instruments, including currency pairs, commodities, and CFDs. Main issues: the project's specifics, related to financial speculation; the primary EU traffic.
KPI's:
CPL registration should not be higher than $10
CPL per client with a deposit of no more than $60
CPI not higher than - 0.4
The Results
844Lead (with deposit)
$24.9CPL
1,268.78%Return on Investment (ROI)
Let's Grow Your Business
We are here for you
Conduct an expert analysis of your digital sales and marketing strategy at no cost or commitment!
You can set up an appointment with one of our staff members at your convenience. Fill out the form and select a time and day that suits you the best.
What will you get?
An in-depth look at your business
Customized tips and guidance
No hard sells or fillers
An insightful digital strategy