LinkedIn Ads
High-Performing LinkedIn Ad Campaigns To Generate & Nurture Quality Leads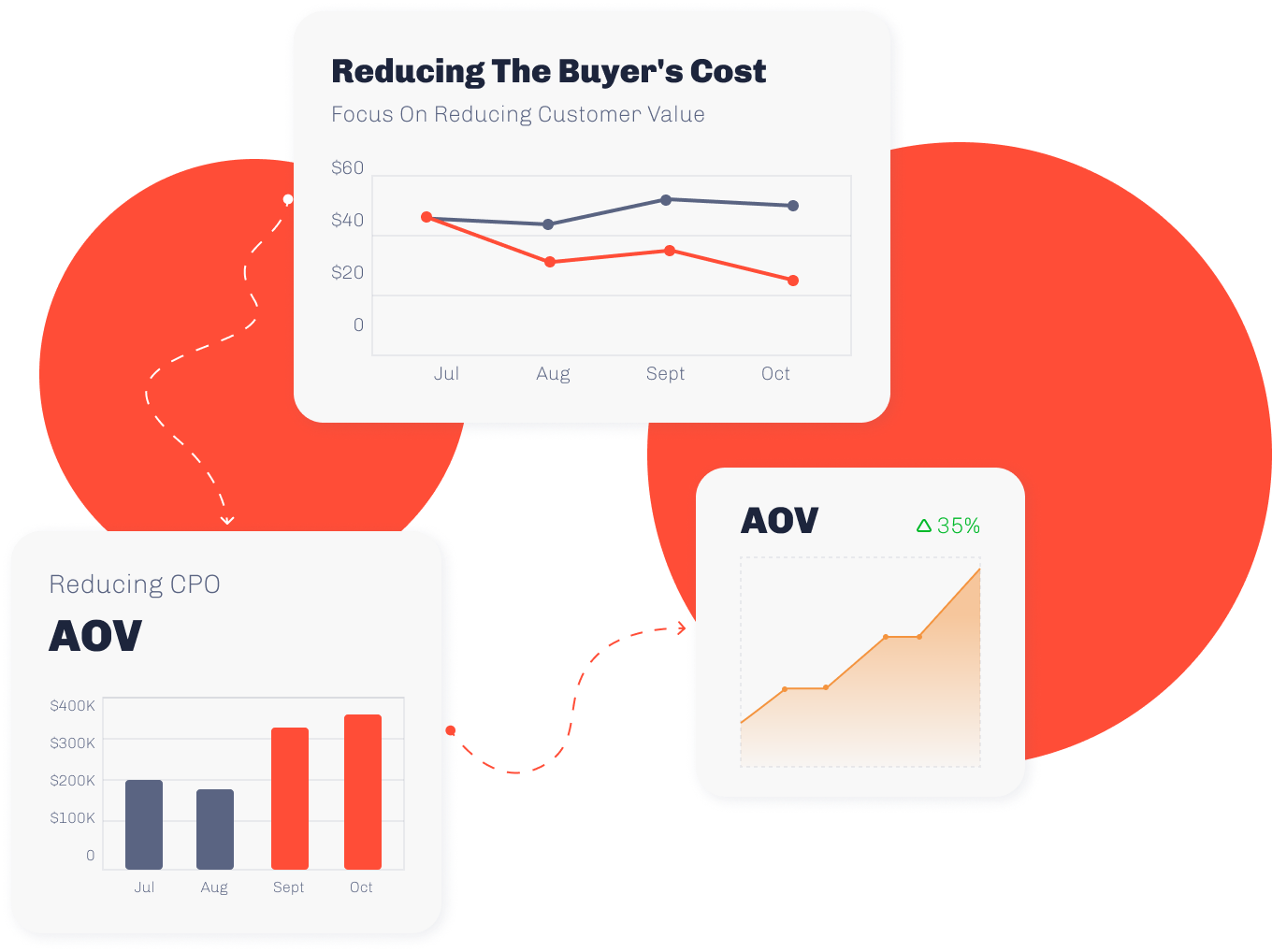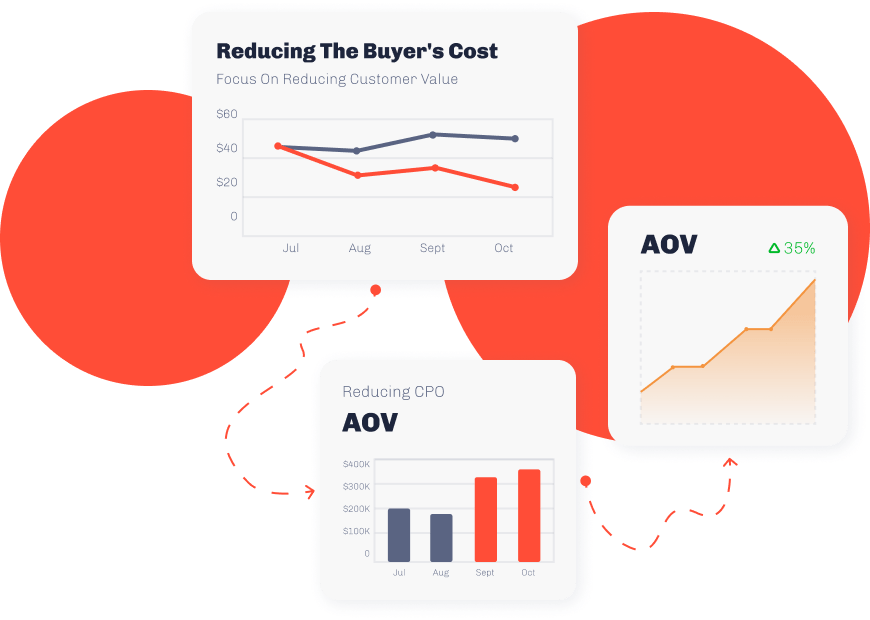 We are your trusted LinkedIn ads agency that creates, implements and scales ads while bringing repeatable results that make a real difference to your bottom line. Our team of expert marketers knows just how to maximize your conversions on this popular B2B platform.
$27M
Revenue
Trackable income generated across our portfolio.
110%
ROAS
Minimum increase in returns on investment in our services.
69%
CPL
Average decrease in CPL with our ad solutions.
Discover the Power of LinkedIn Ads
More about LinkedIn Advertising
The experts at Fortunatos start with a practical and fool-proof LinkedIn marketing strategy for you. Each customized plan aligns with your business goals and the mission they have for their brand.
With comprehensive data on the target audiences, we target specific profiles with relevant messaging and use quality content to attract new prospects.
These services include:
Account configuration and Setup
Customized strategy
Campaign setup, management, and optimization
Creative development
KPI management
Weekly and monthly performance reporting
In-House Benefits
A Fully Managed Service
Specialists who work alongside your marketing team
Experienced CMO who provides targeted guidance
A capable staff that provides round-the-clock support
A project manager dedicated to overseeing your project
You need proven results and complete transparency with LinkedIn advertising, we deliver on all counts. We also create personalized ad campaigns keeping their business and long-term goals in mind so they can get maximum ROI.
Contact Fortunatos for the ultimate LinkedIn marketing and branding experience, and let us help you create a lasting digital footprint for your brand.
Expertise For Better Business
We create a growth roadmap that lays out your plan for expansion.
Everything we do has your intended audience in mind.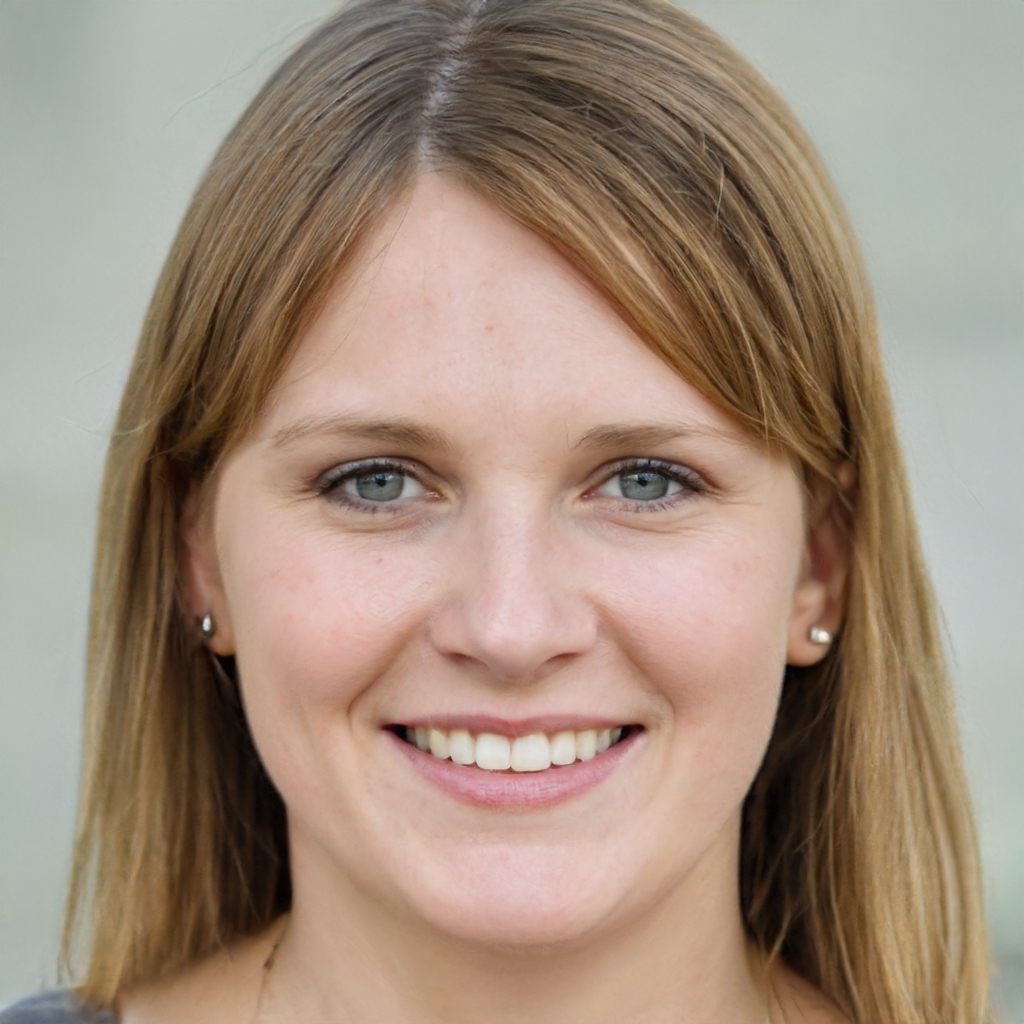 NDA
Scarlett Johnson | Marketing Manager
Through Fortunatos LinkedIn ads service, I experienced a significant reduction in CPL by almost 250% and a 20% increase in leads volume within just 4 months. Their strategies were highly effective for improving my B2B advertising results.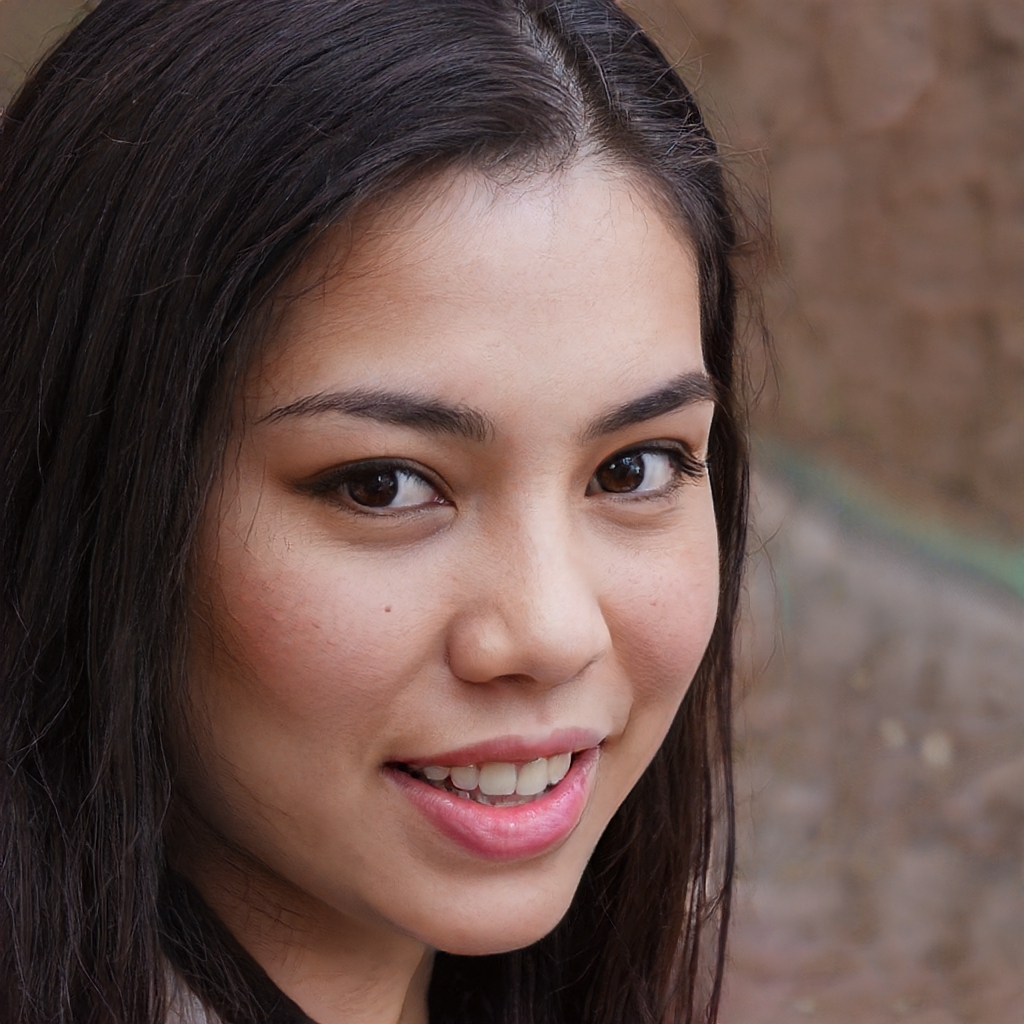 CoinRush
Olivia Reynolds | Head of Marketing
I am extremely satisfied with Fortunatos.io's LinkedIn ads services. Their expert team crafted highly effective strategies that reduced my CPL by 120%+ and increased our leads volume. Their personalized approach and attention to detail were outstanding.
Here's How We Work
All our secrets
1 Step
Client Onboarding
We take a deep dive into your business, researching your niche and conducting competitor analysis to understand what you need to succeed on social.
2 Step
Digital Strategy Creation
We take your audience into account to develop a Digital Strategy that resonates with them. This also includes media planning services that deliver on your goals and priorities.
3 Step
Launching and Optimization
We launch and optimize your social media campaigns based on comprehensive real-time reporting. Once live, our experts conduct continuous data analysis to find ways to increase campaign ROI.
4 Step
Results and Reporting
Once live, your campaign should start bearing the desired results. You can measure the impact on your brand's social media presence as revenue and returns increase steadily. We provide weekly and monthly performance reports based on key performance indicators (KPIs).
Case Studies
Let's see what our customers have to say
Industry - Software-as-a-Service
The Problem
Vercator Software required a new website to differentiate themselves from their parent company Correvate. Their aim was to generate more traffic and leads for their 3D Point Cloud Processing software. Operating in a niche market, with a small marketing team, limited budget, and highly technical product proposition, Vercator needed to find new and cost-effective ways of engaging their audience.
The Results
4,300%Increase In Leads
1,561%Growth in website traffic
Industry - Managed Service Provider
The Problem
Nexstor provides data platforms that encompass storage, archive, backup, and disaster recovery services to businesses. They wanted to change their approach to marketing but need experience and expertise to implement. Their existing website wasn't fit for purpose and traffic and leads had stayed relatively flat, even after hiring another agency.
The Results
267%Increase In Leads
122%Growth in website traffic
What We Offer
LinkedIn Ads-Related Services
Let's Grow Your Business
We are here for you
Conduct an expert analysis of your digital sales and marketing strategy at no cost or commitment!
You can set up an appointment with one of our staff members at your convenience. Fill out the form and select a time and day that suits you the best.
What will you get?
An in-depth look at your business
Customized tips and guidance
No hard sells or fillers
An insightful digital strategy
Frequently Asked Questions
All our secrets
How Do I Choose a LinkedIn Ads Agency?
If you are looking to partner with a LinkedIn Ads agency for your brand or business venture, here are a few things you need to look for to get the desired results.
Make sure your chosen agency is reliable and has prior experience with similar clients with great results.
Prioritize partners with a track record of success. Verify this via customer or client reviews so that you know what people think of them.
Finally, your new LinkedIn ad agency must be technologically and data-driven.
Why Should I Invest in LinkedIn Ads?
The best thing about LinkedIn ads is that you can specifically choose and set your target audience and reach them without wasting ad spend. We start off within your budget and increase the investment later as the results roll in.
What is the minimum amount to run LinkedIn Ads?
Despite being slightly pricier than Instagram and Facebook ads, LinkedIn ads generate better brand ROIs due to the market being less saturated. Moreover, the leads you generate on LinkedIn are of better quality, and the response from potential customers is much more enthusiastic. We suggest a monthly budget for LinkedIn ads of around $1000.
Who Will Be Involved in My LinkedIn Ads Project?
With LinkedIn ads, you can access various benefits when working with an inside LinkedIn Ads marketing agency. You can benefit from the knowledge of a team of experts who work directly with you to achieve scalable growth. By working with Fortunatos, you get direct access to our expert social media ads teams and collaborate with them to customize your campaign and get desired results.