In the modern digital world, keyword research is an integral part of successful SEO promotion and effective advertising. However, many tools designed for this task often come at a high cost, limiting their accessibility for many entrepreneurs and marketing specialists.
Given these limitations, we offer you a review of the best free keyword research tools that will help you achieve desired results without the need to invest large sums in license fees or subscriptions. Our selection of tools provides a valuable solution for anyone looking to optimize their website, attract more organic traffic, and increase conversion rates.
With the efficient keyword research tools presented in our article, you will be able to explore and analyze potential keyword phrases, determine their popularity and competitiveness, and apply them in your content strategies to attract your target audience.
Unleash the potential of your business with these free keyword research tools and start achieving visible results today.
The Best Free Keyword Research Tools
Google Keyword Planner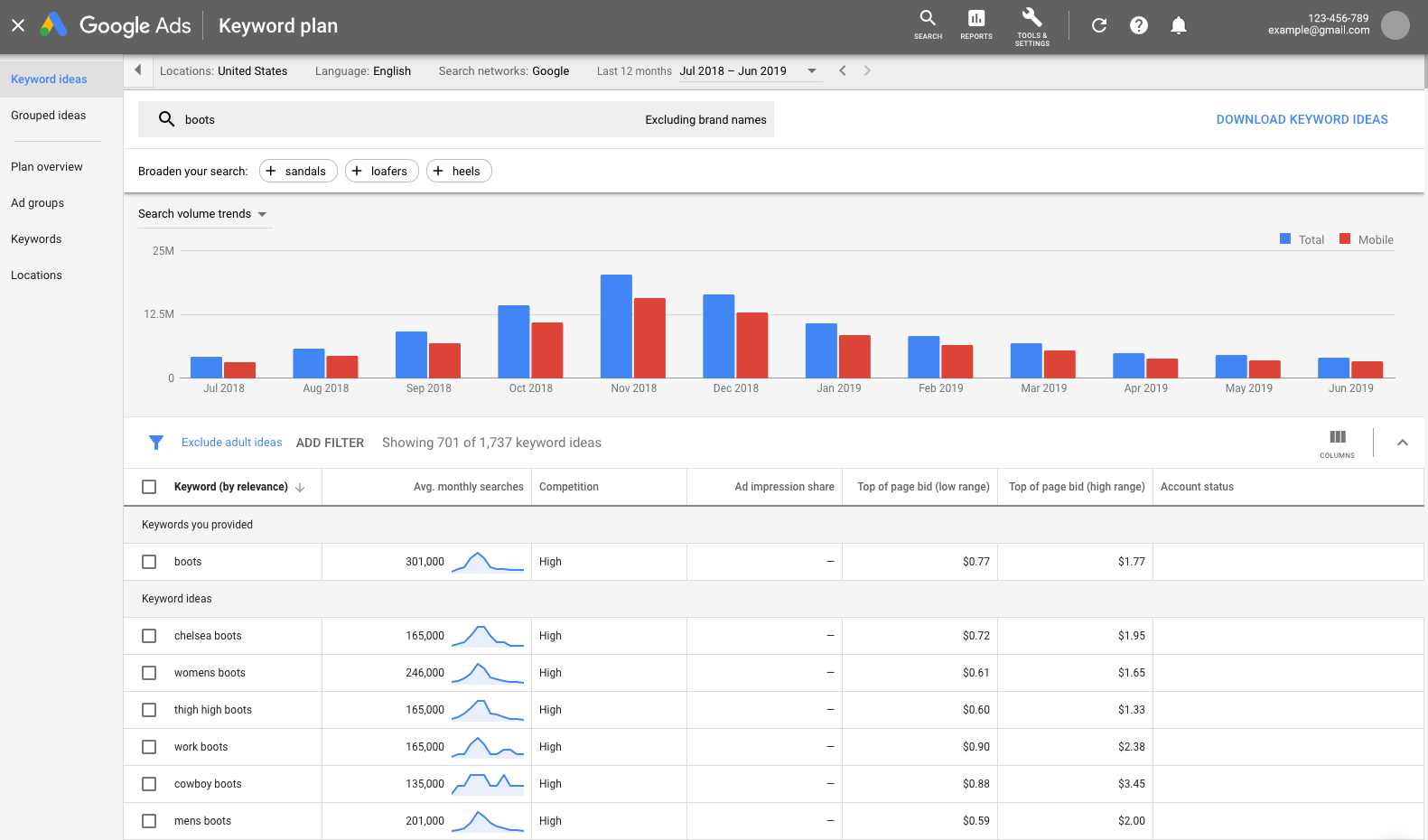 This tool, directly from Google, provides valuable insights into keyword volume, competition, and even provides related keyword suggestions. It helps in keyword collection by providing extensive data about keywords relevant to your business, which can help shape your SEO and PPC strategies. The forecasting feature also provides insights into potential future performance of your keywords.
Link: Google Keyword Planner
Google Search Console
GSC is an essential tool that provides insights into how Google views your site. It can show which keywords your site ranks for, their position, click-through rate, and impressions. This aids in keyword collection by highlighting areas of strength and opportunities for improvement.
Link: Google Search Console
Google Trends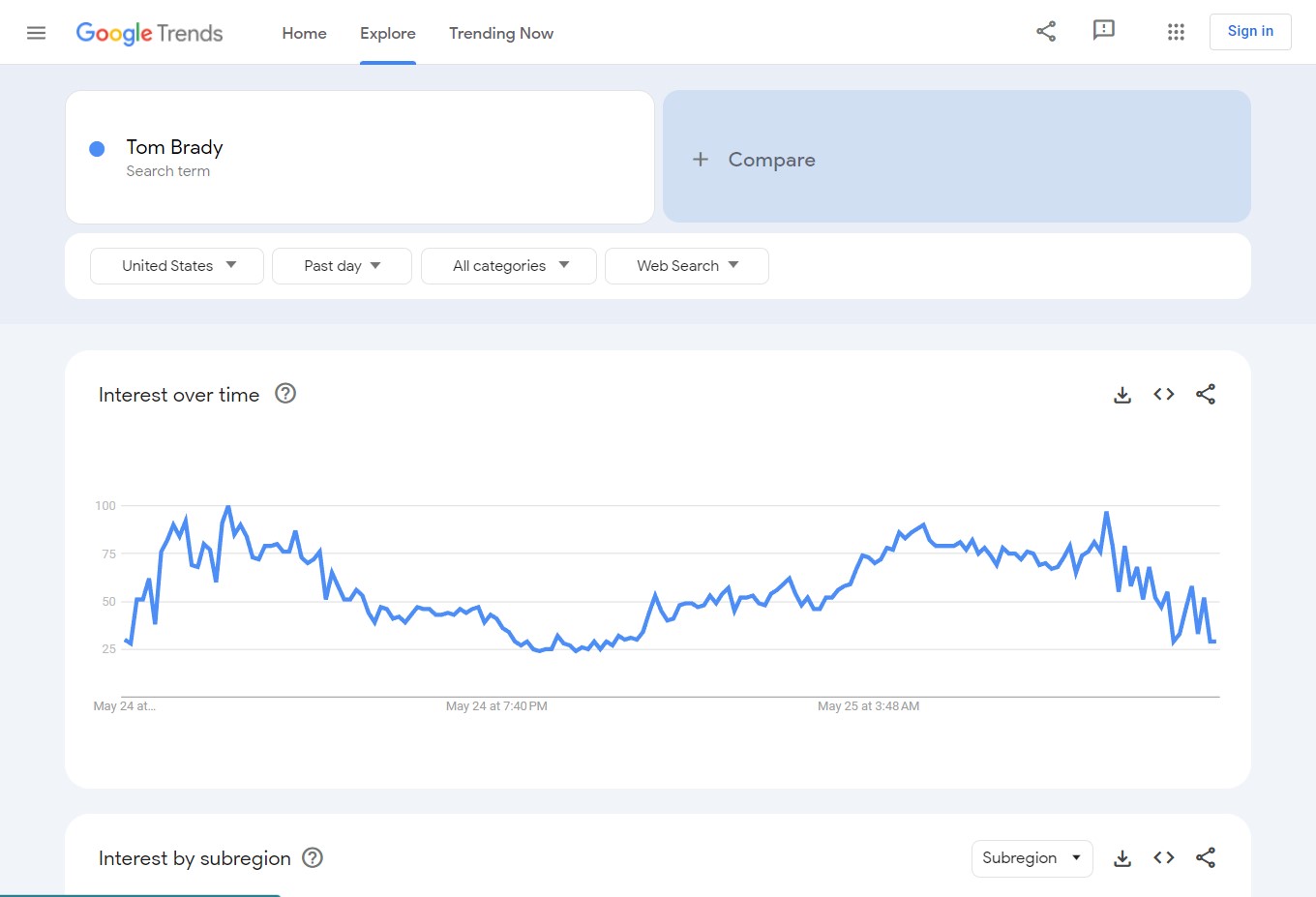 Google Trends offers a unique perspective on keyword popularity over time. It can help collect keywords by identifying trending topics relevant to your industry and location. It also allows comparison between different keywords, providing a broader understanding of user search behavior.
Link: Google Trends
Keyword Generator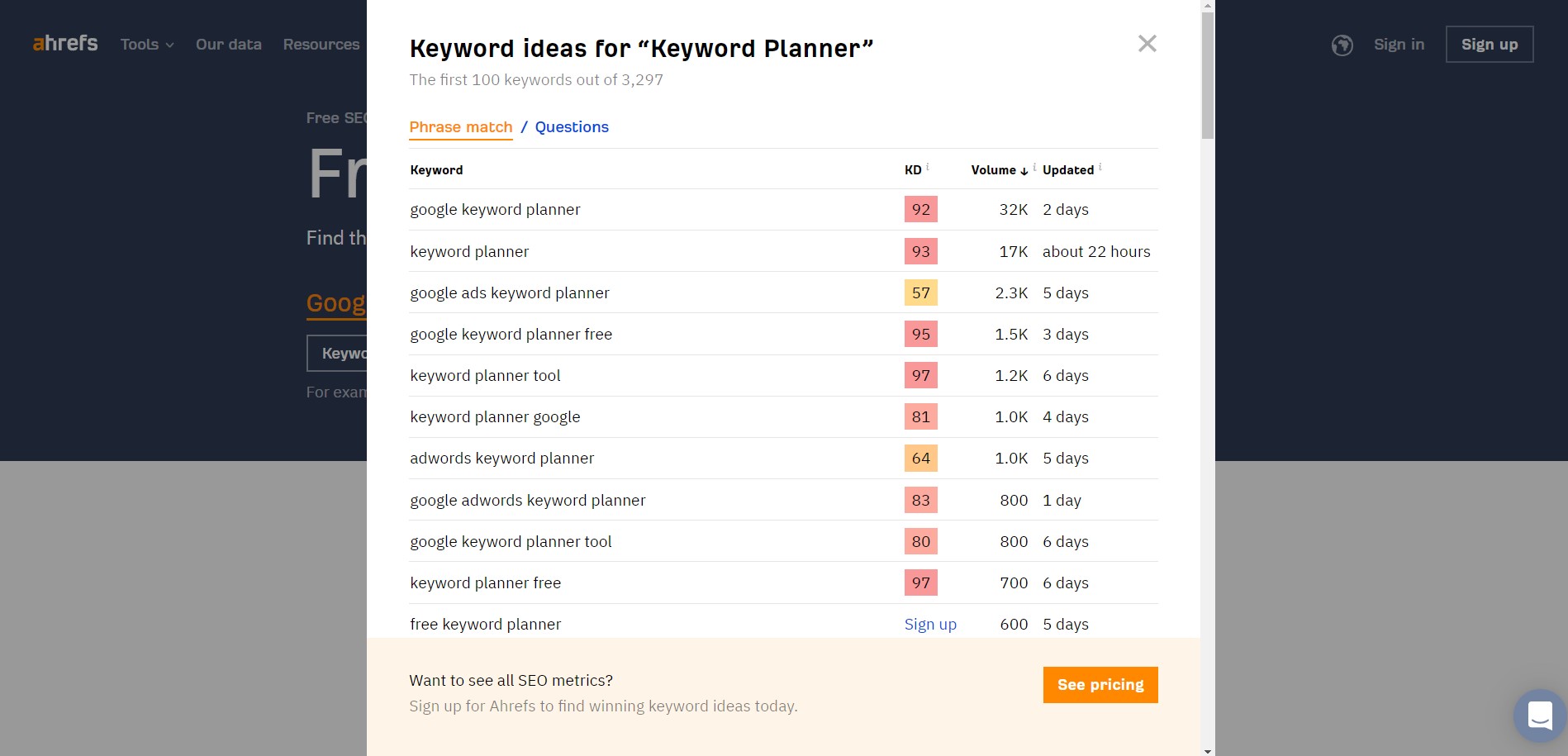 This tool produces a list of related keywords based on an initial input. It helps in collecting keywords by expanding your keyword list and providing new ideas for content creation. The tool's ability to provide question-based keywords can also help in developing FAQ sections or blog topics.
Link: Keyword Generator
SERP Checker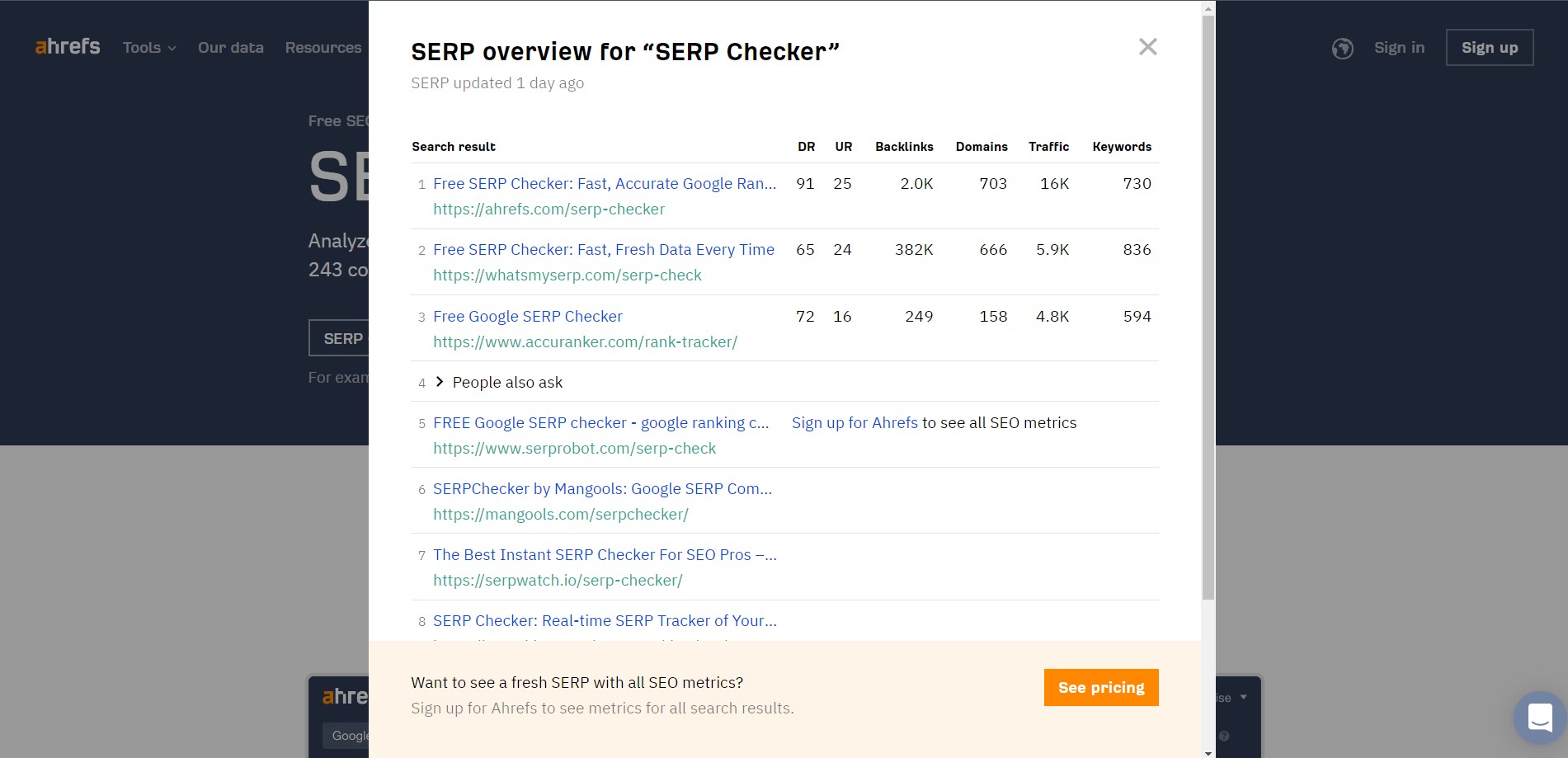 SERP Checker provides insights into the Search Engine Results Page for a specific keyword. It helps in keyword collection by revealing the top-ranking pages, their features, and the keyword strategies they're using. This knowledge can help shape your own keyword strategy.
Link: SERP Checker
ChatGPT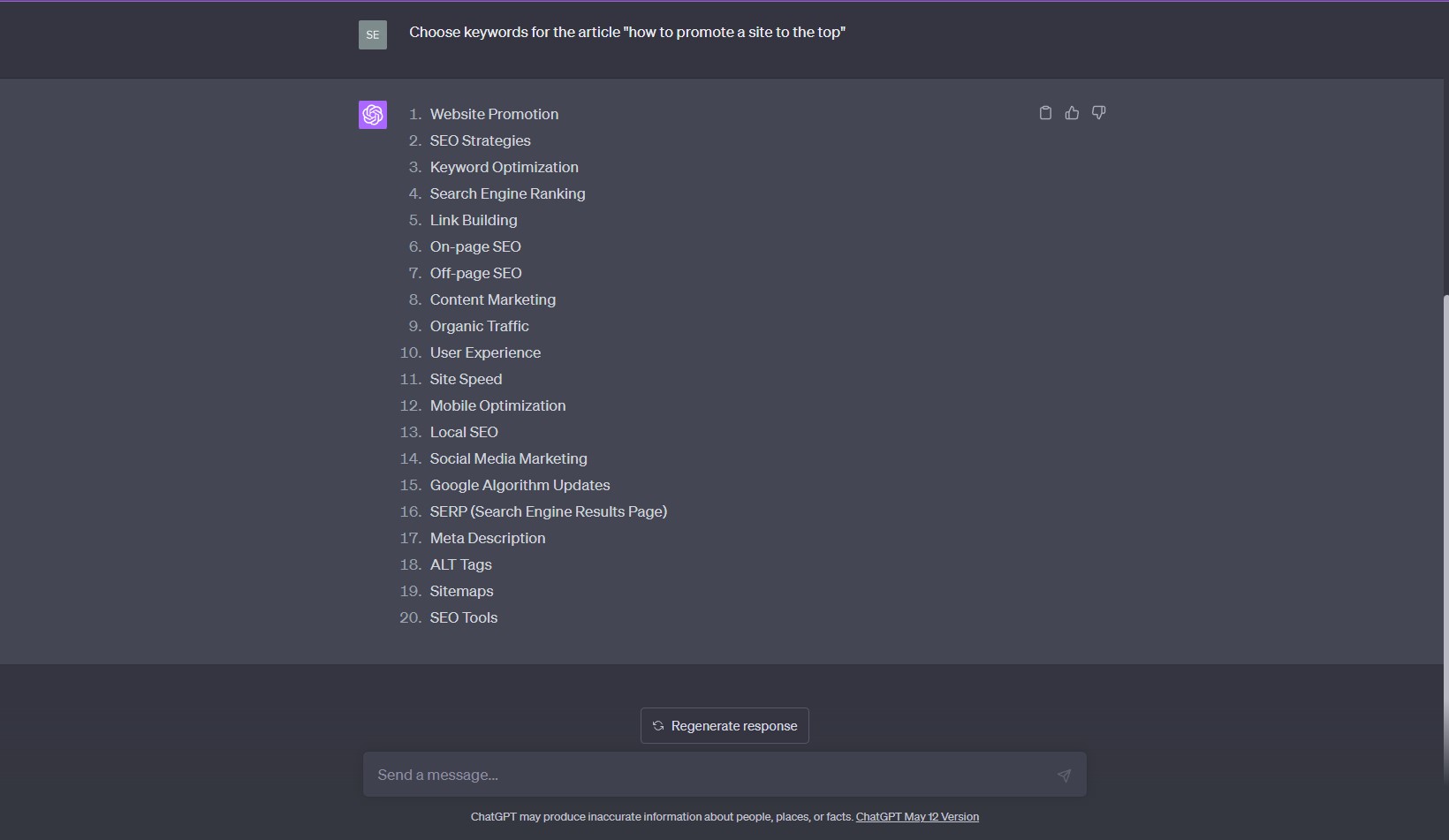 Although not a conventional SEO tool, ChatGPT can be utilized in keyword collection. By posing questions or topics, it can generate text that potentially includes relevant keywords. It's a creative tool that can spark new keyword ideas.
Link: ChatGPT
SEMrush Keyword Magic Tool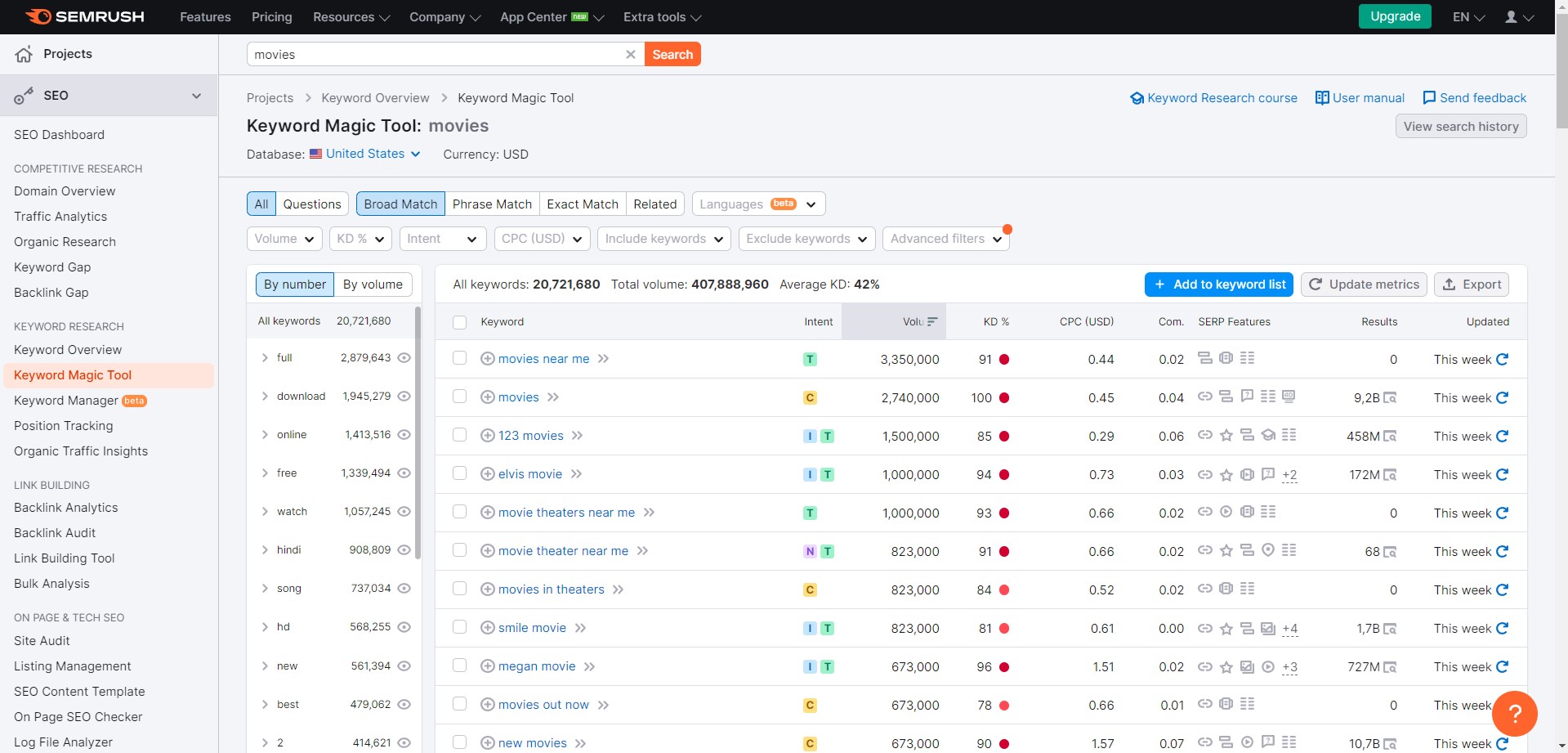 SEMrush's tool provides comprehensive keyword data, including volume, difficulty, and CPC. It assists in keyword collection by generating extensive lists of related keywords and variations, providing vast opportunities for content creation and optimization.
Link: SEMrush Keyword Magic Tool
Moz Keyword Explorer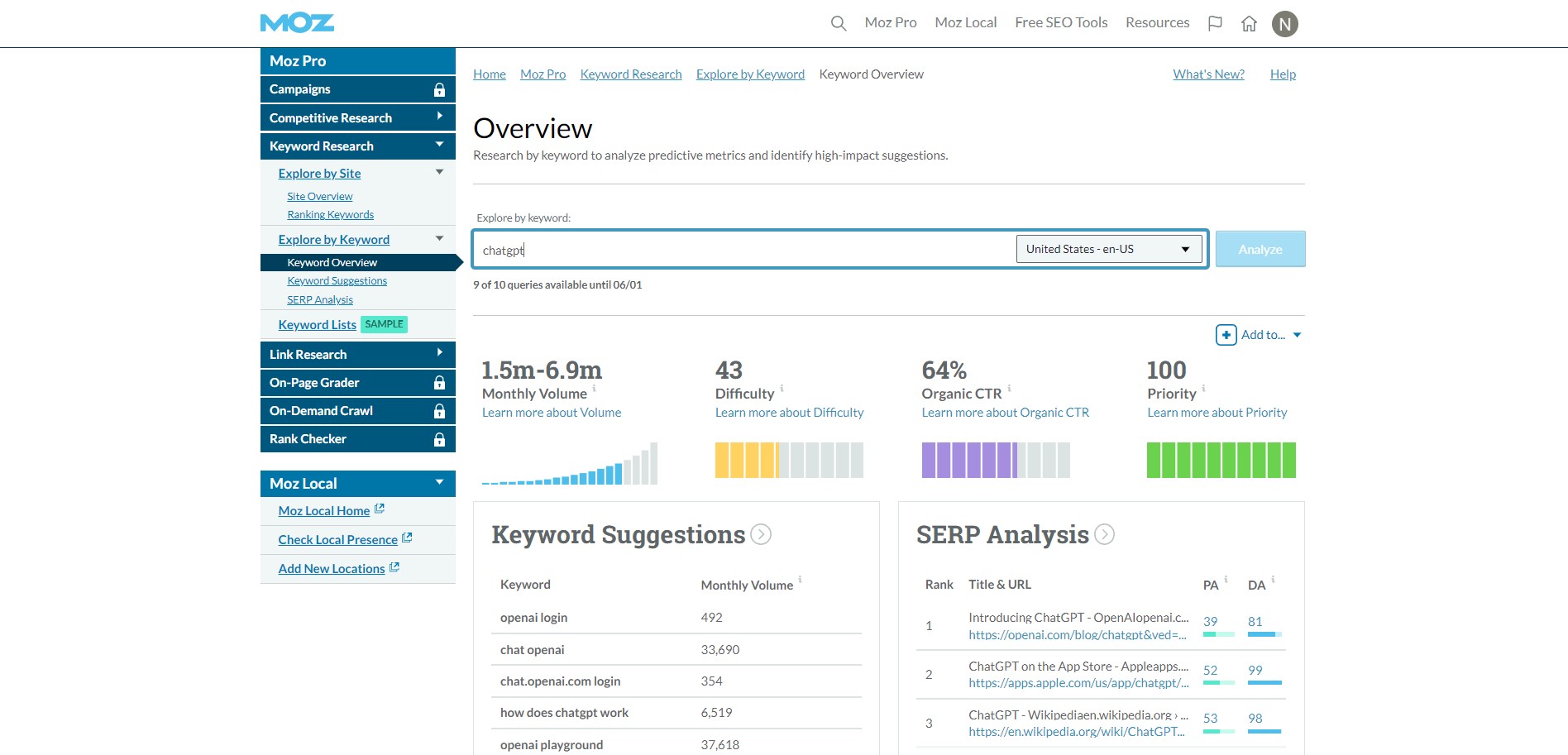 This tool offers keyword suggestions, SERP analysis, and more. It helps in keyword collection by providing insights into the competitive landscape and potential organic CTR. The tool also offers a 'Keyword Priority' score, combining all metrics to aid decision-making.
Link: Moz Keyword Explorer
Answer The Public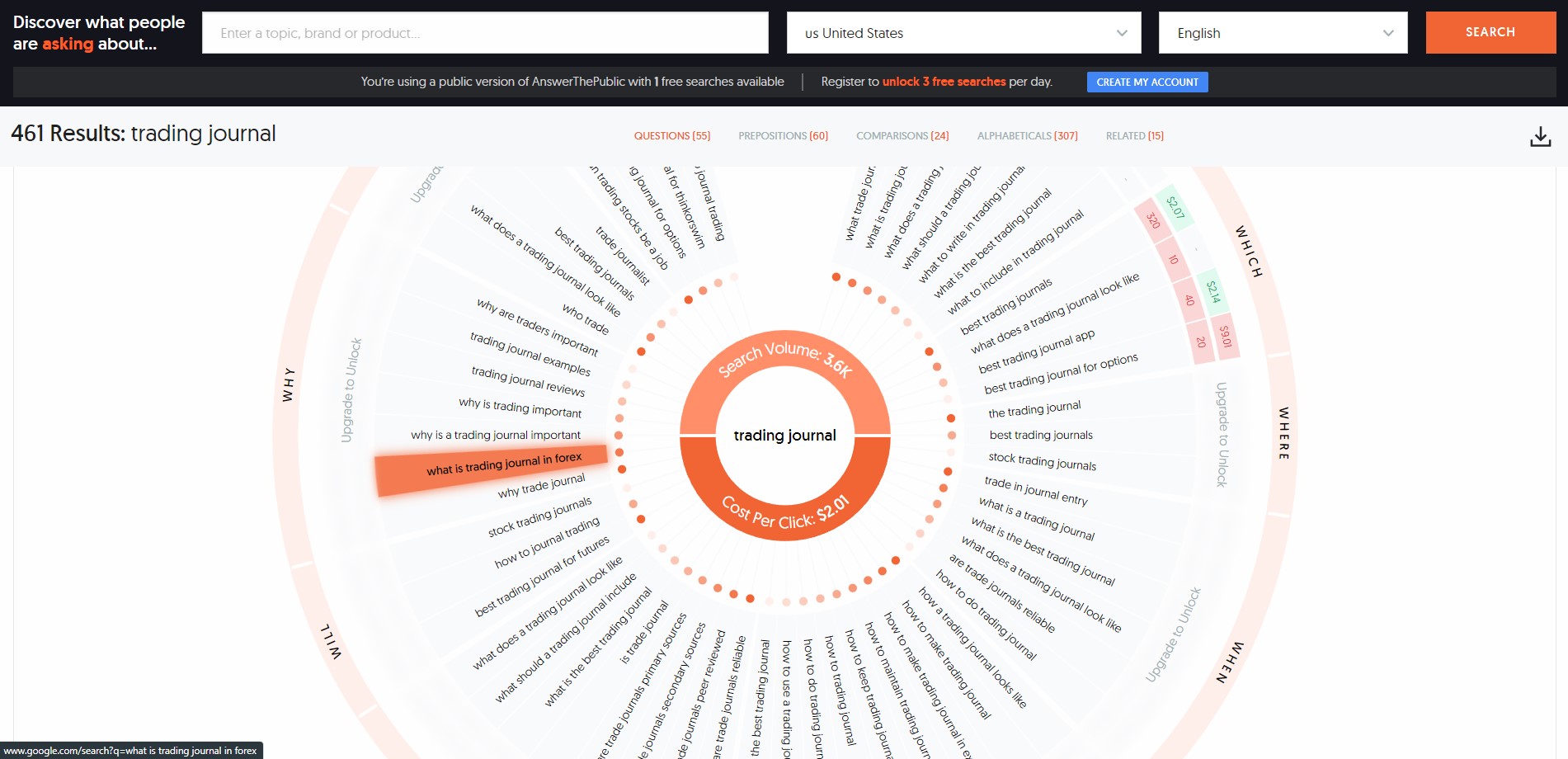 This tool generates a visual map of question-based keywords related to your input. It assists in keyword collection by offering a unique perspective on user queries, providing opportunities for content creation that directly addresses user questions.
Link: Answer The Public
Keyword Surfer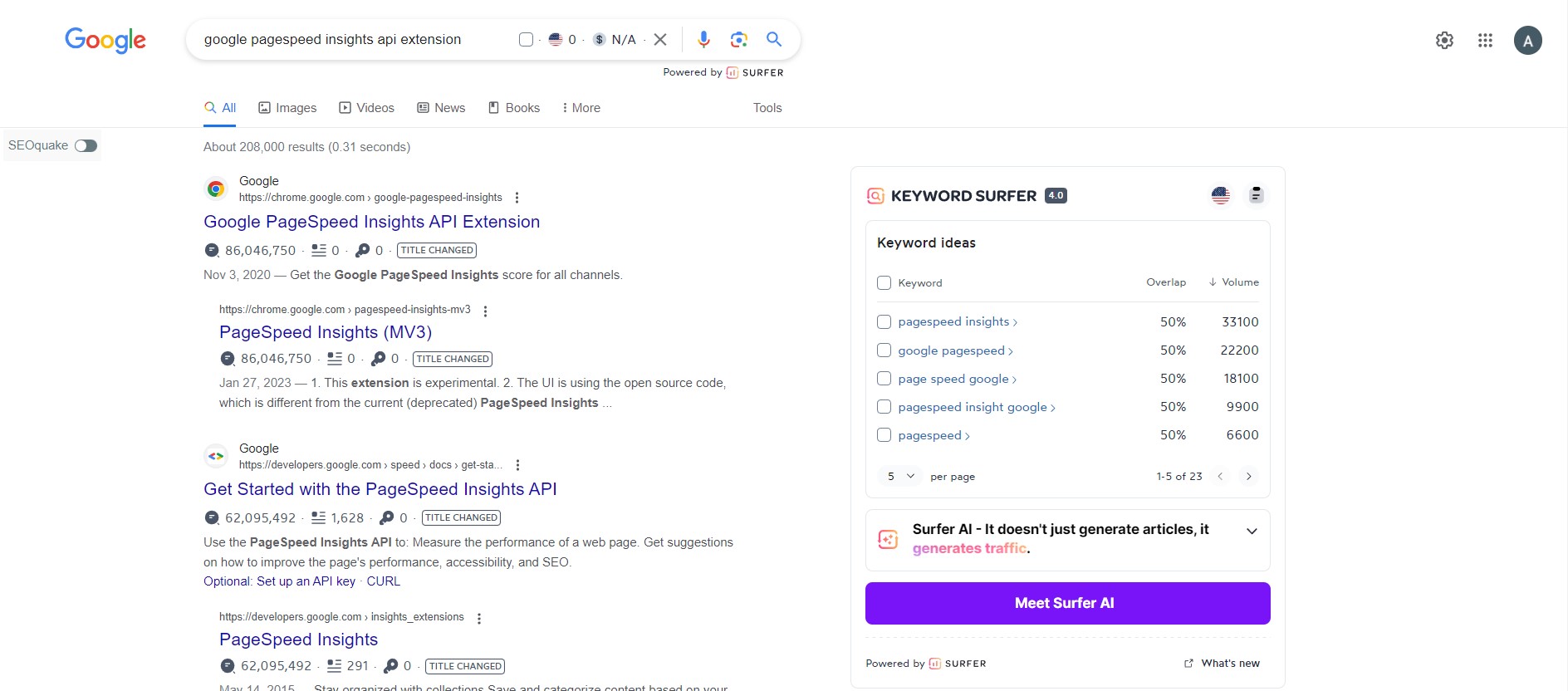 This Chrome extension provides on-the-spot SEO data in Google search results, including keyword volume and related terms. It simplifies keyword collection by integrating directly into your browsing experience, making keyword research more convenient.
Link: Keyword Surfer
QuestionDB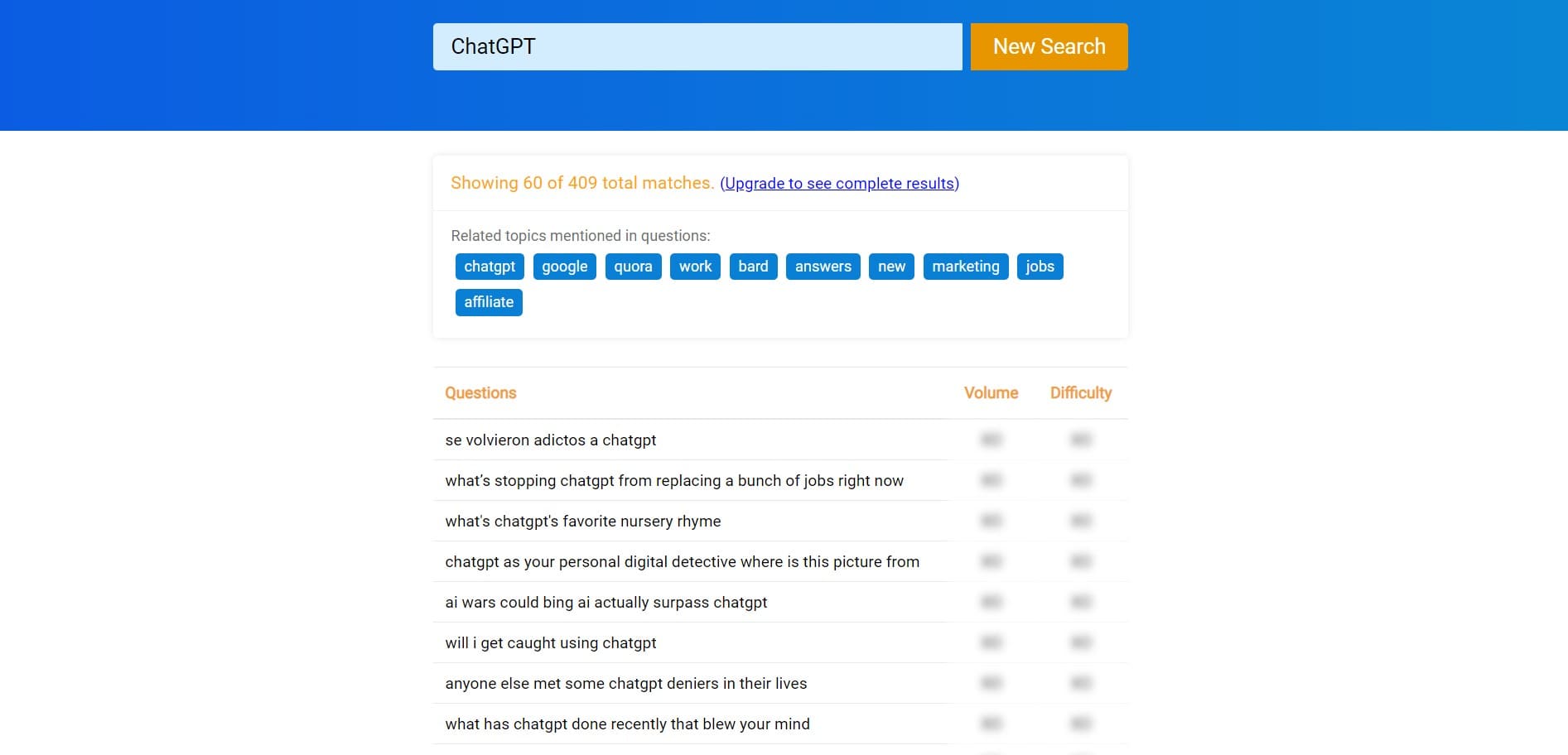 This tool collects questions from across the internet based on your keyword. It aids in keyword collection by revealing the questions real people are asking about your topic, providing a valuable source of long-tail keywords and content ideas.
Link: QuestionDB
Ubersuggest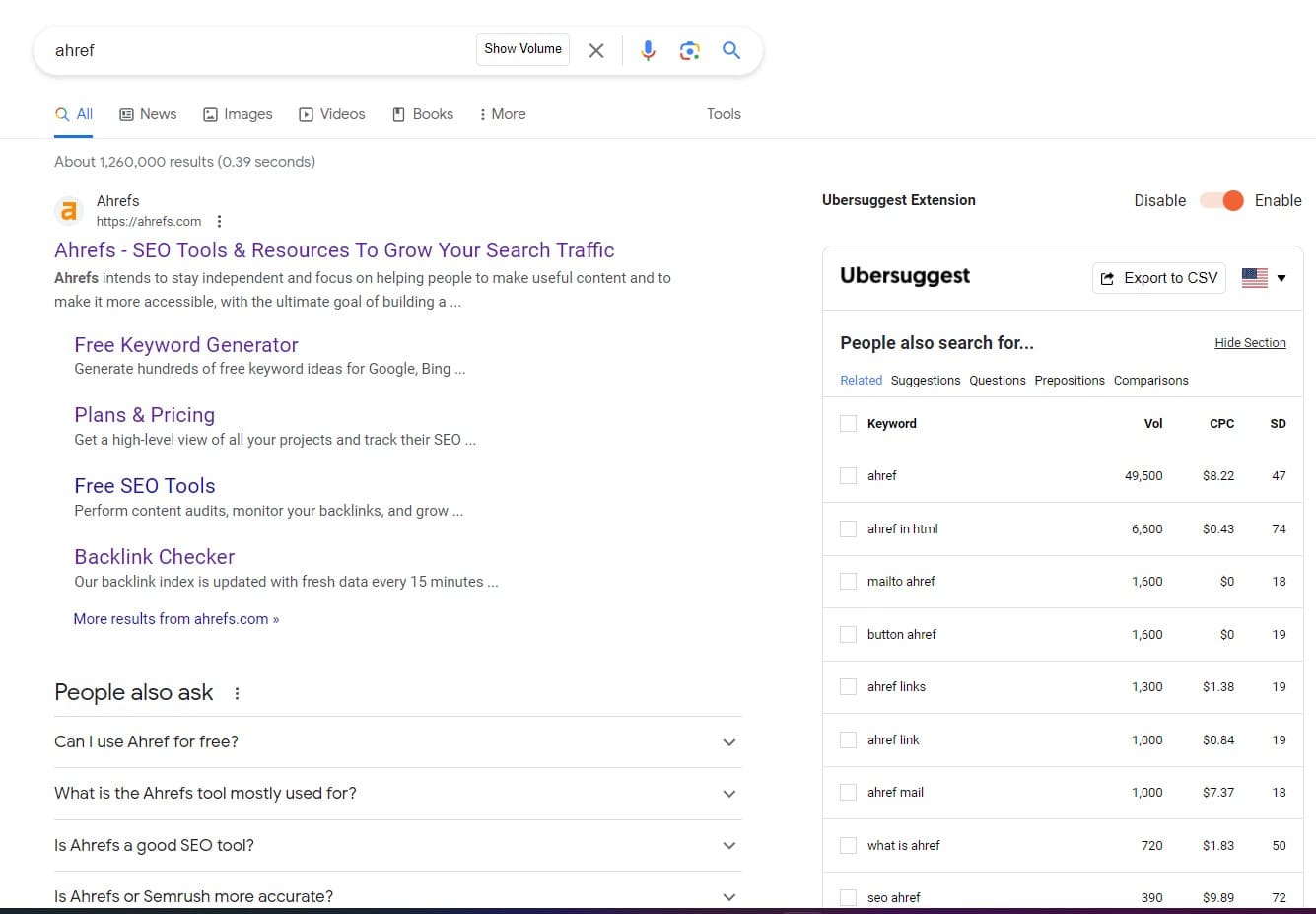 Ubersuggest offers keyword suggestions, SEO metrics, and content ideas. It assists in keyword collection by offering a wide range of related keywords, including question-based and comparison keywords. The tool also offers insights into the top-ranking pages for each keyword.
Link: Ubersuggest
Soovle
Soovle generates keyword suggestions from multiple search engines based on your input. It aids in keyword collection by offering a broad range of keyword ideas from different perspectives, increasing the potential for diverse and effective keyword strategies.
Link: Soovle
Harness the Power of Free Keyword Research Tools for Effective Website Optimization
All the presented keyword research tools have sufficient functionality for performing tasks related to keyword analysis, making them valuable tools for website owners and marketing specialists. While they may not provide comprehensive coverage of all aspects, they can be a great starting point for conducting research and optimizing your website's content. If you're looking for the best free keyword research tool, these tools for keyword analysis are worth exploring. They can assist you in identifying popular and competitive keywords, improving your website's visibility, and attracting organic traffic. Incorporating keyword suggestion tools into your content strategies can also help you reach your target audience more effectively. However, it's important to keep in mind that these tools have their limitations, and for a comprehensive website promotion and advertising campaign, it's advisable to consult professional keyword analysis tools and seek guidance from experienced specialists. By leveraging the functionality of these keyword research tools and considering the insights they provide, you can enhance your website's performance and achieve desired results in terms of search engine rankings and audience engagement.